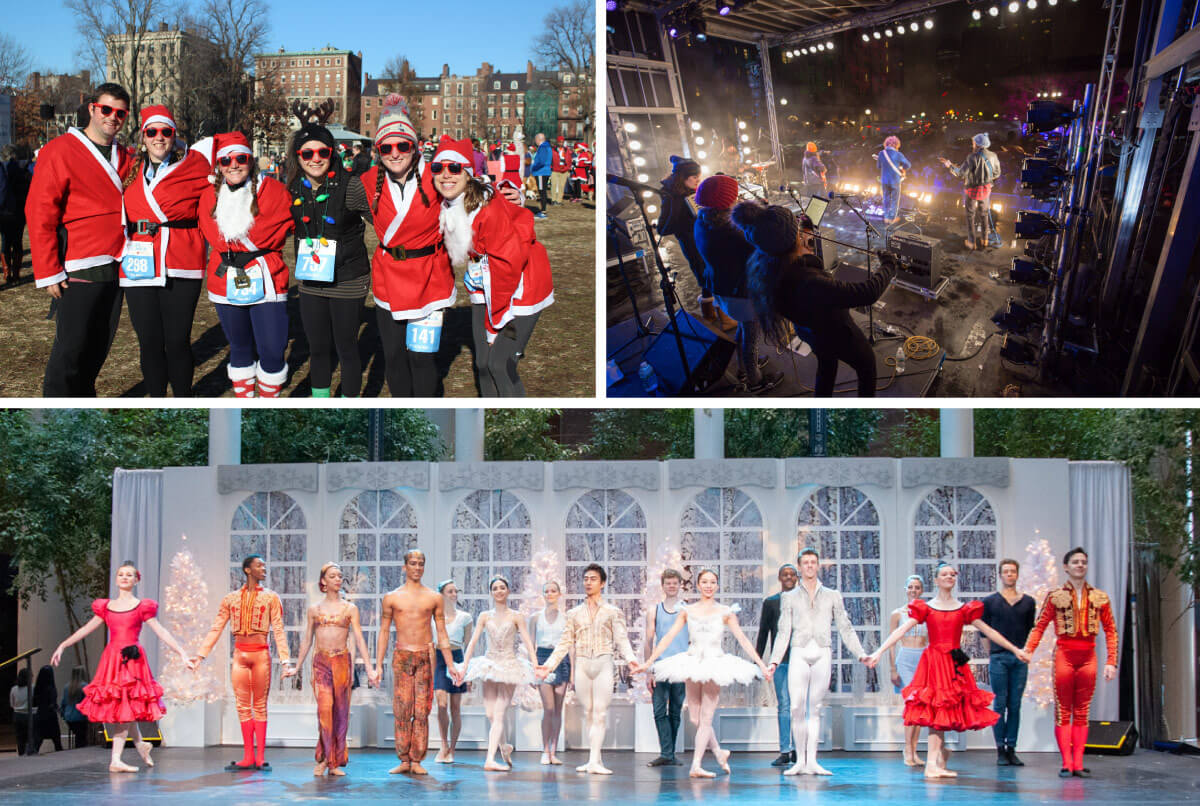 We had some new additions to the team, one new baby, and an engagement here at Conventures. And of course, we had some awesome events. Check out some of our top moments from the year.
With our team entrenched in planning for First Night Boston, we also organized some great events this past month.
Jolly Jaunt through the Back Bay
Bells on bobtail ring…
We began the month with bells on, jingling our way around Boston Common and planning the annual Jolly Jaunt. A fundraising event for Special Olympics Massachusetts, this 5K race through Boston's Back Bay raised money for Special Olympic athletes, while giving runners of all ages the chance dress up, raise funds, and enjoy a fun run through the city. The Conventures team helped with site set-up, race registration, and in-race logistics for the nearly 1,000 participants, and it was a very festive morning.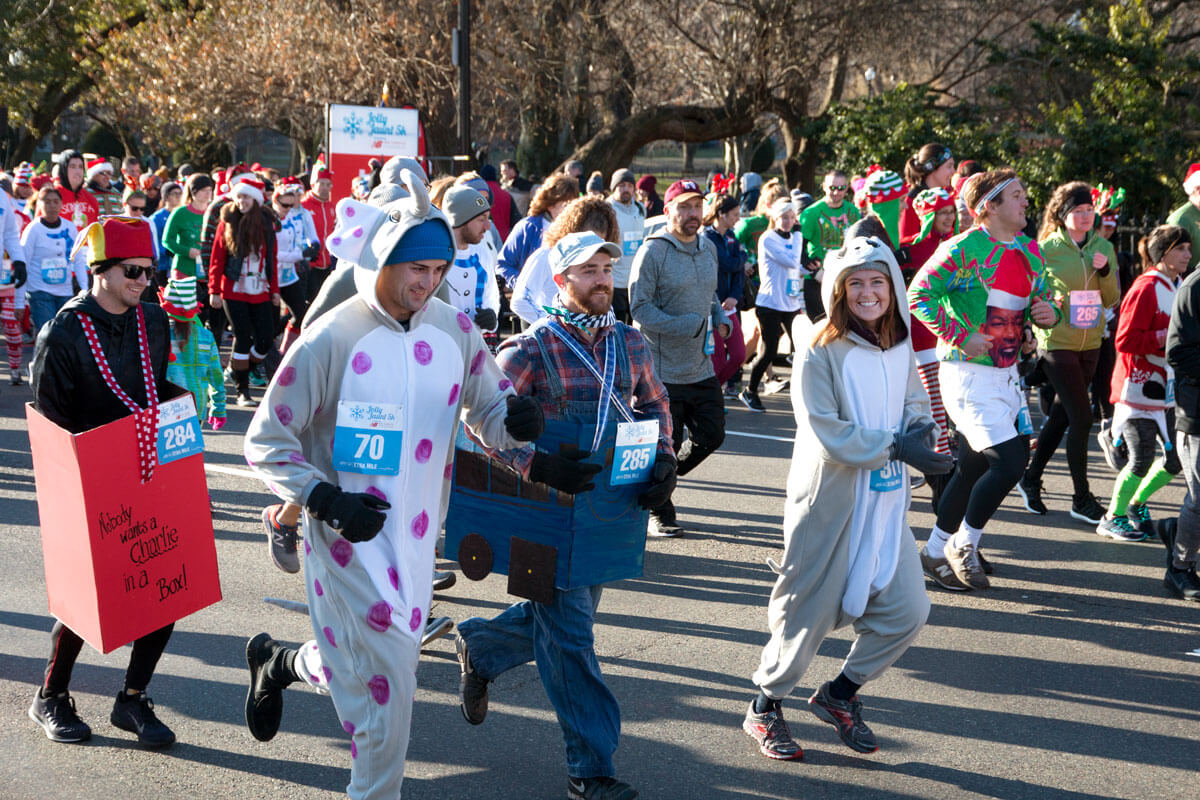 Enchanting International Place
…making spirts bright
There holiday spirit continued for the Conventures team and on December 12 we worked with The Chiofaro Company at International Place for their annual holiday tenant event. Here's a peek at Boston Ballet performing pieces from the Nutcracker in the International Place lobby!
First Night 2019
Pyro, ice, music, and one big happy countdown
First Night Boston 2019 lived up to hype. After months of planning , the Conventures team brought music, lights, ice sculptures, and more from kickoff to countdown. Follow First Night on Twitter, Facebook, and Instagram to relive the action. Big thanks to all of our sponsors and partners who helped make it happen!