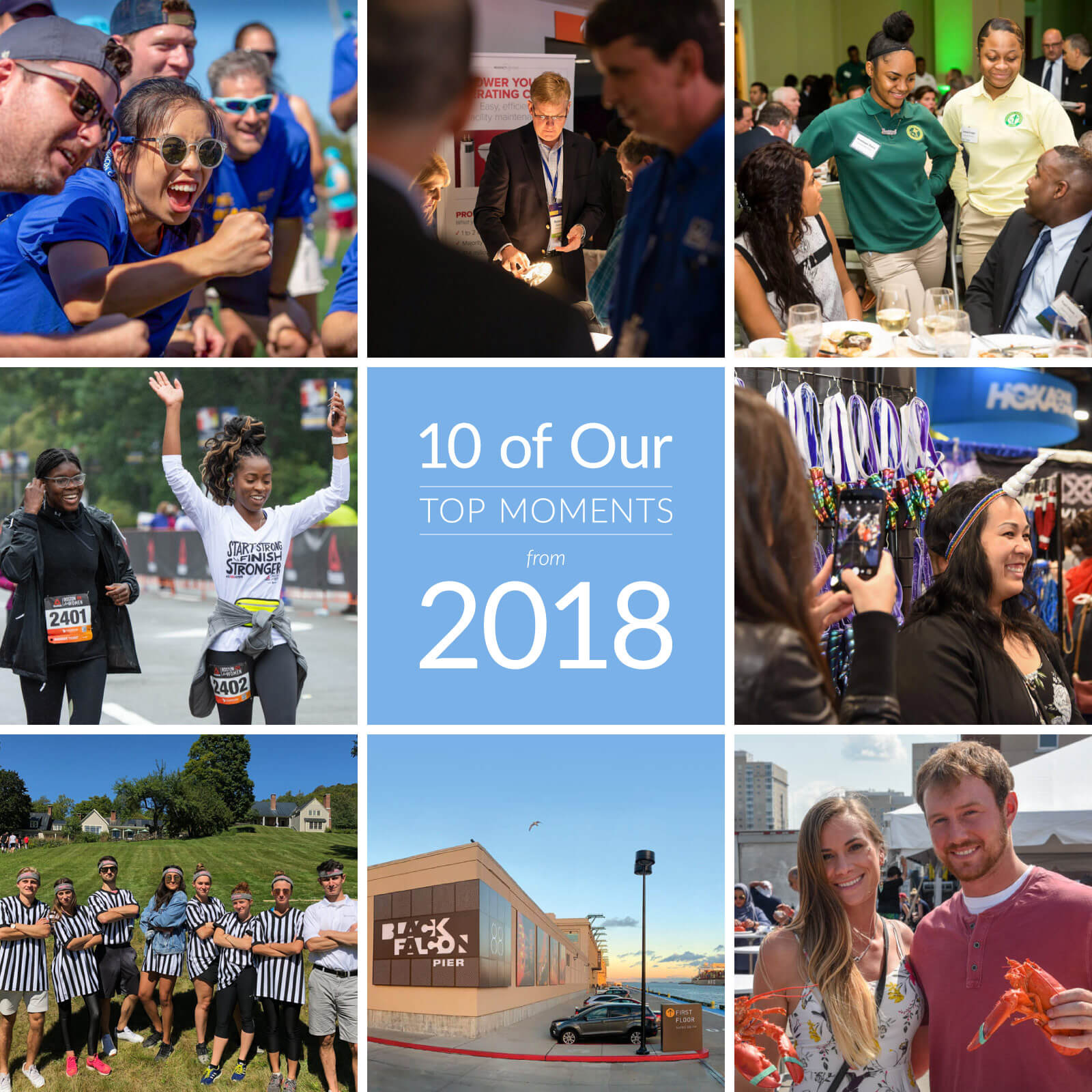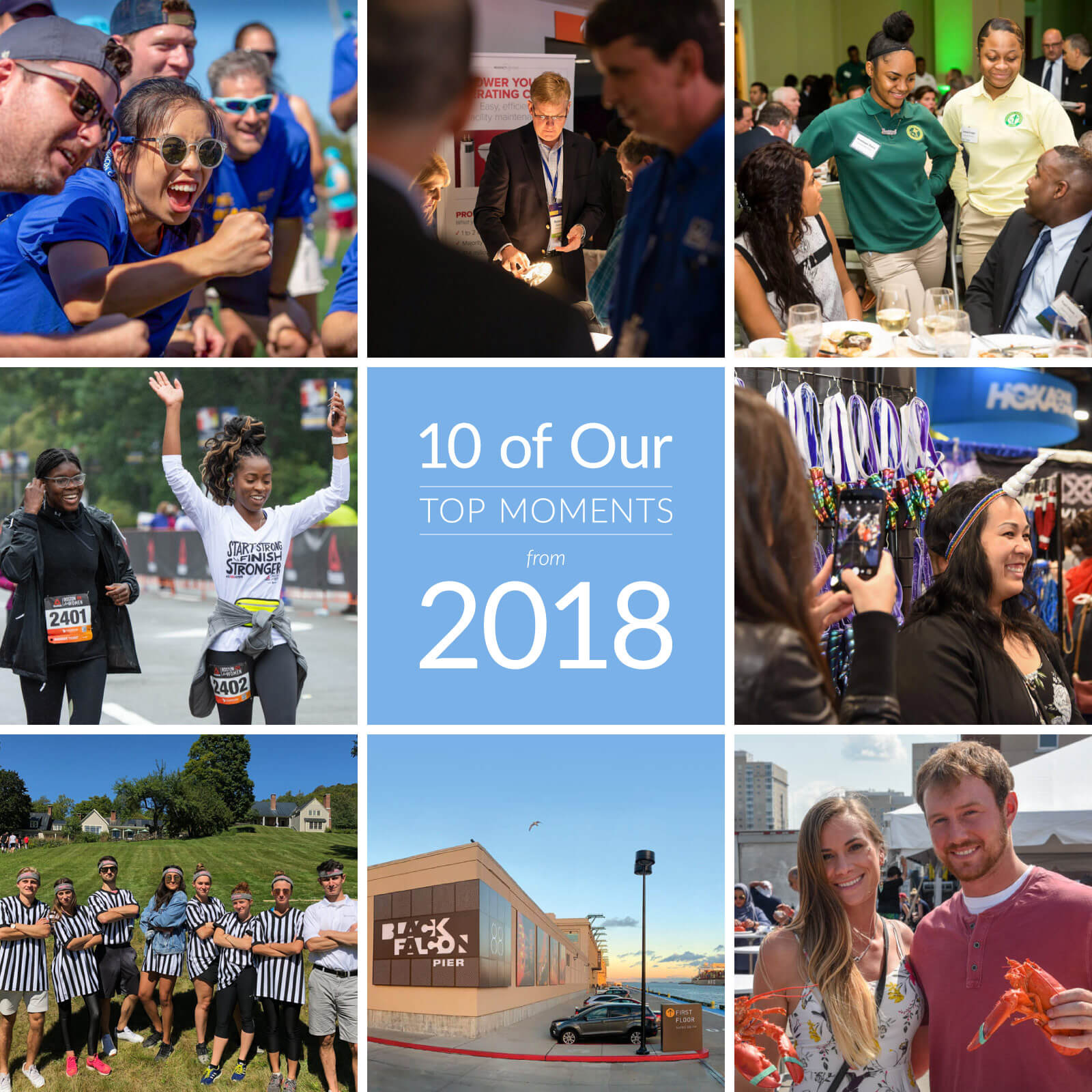 Reflecting on another year of fantastic events, here are some of 2018's highlights!
Rain or shine, nothing could stop nineteen teams who clashed in Danvers for the Boston Children's Hospital Corporate Cup. While the rain picked up outside, the Conventures team moved all competitions inside to the St. John's Prep field house. With 380 participants competing in tug-of-war, football toss, tic-tac-toe dash, and more, it was a seamless adjustment. The Boston edition of the event was held at Harvard Stadium with more than 1,500 participants and better weather. Both events represent an out-of-office day of competition, camaraderie, and giving back.
Click here to see more photos.
On running's biggest weekend, Conventures again organized the Boston Marathon Expo. Held over the course of race weekend, and beginning on Friday, the show assembles the best names in the running and fitness world and the bib number pick-up experience for the nearly 30,000 runners in the race. Conventures is proud to have organized this expo since its inception more than 40 years ago.
Click here to see more photos.
Studying our Portuguese salutations
The Portuguese Tall Ship Sagres tied up in Boston on June 9, just in time for Portuguese National Day. Conventures helped with the arrival of the ship, and the visit of Portuguese President Marcelo Rebelo de Sousa and Prime Minister António Costa to Boston. Coisas divertidas! ("Fun stuff!")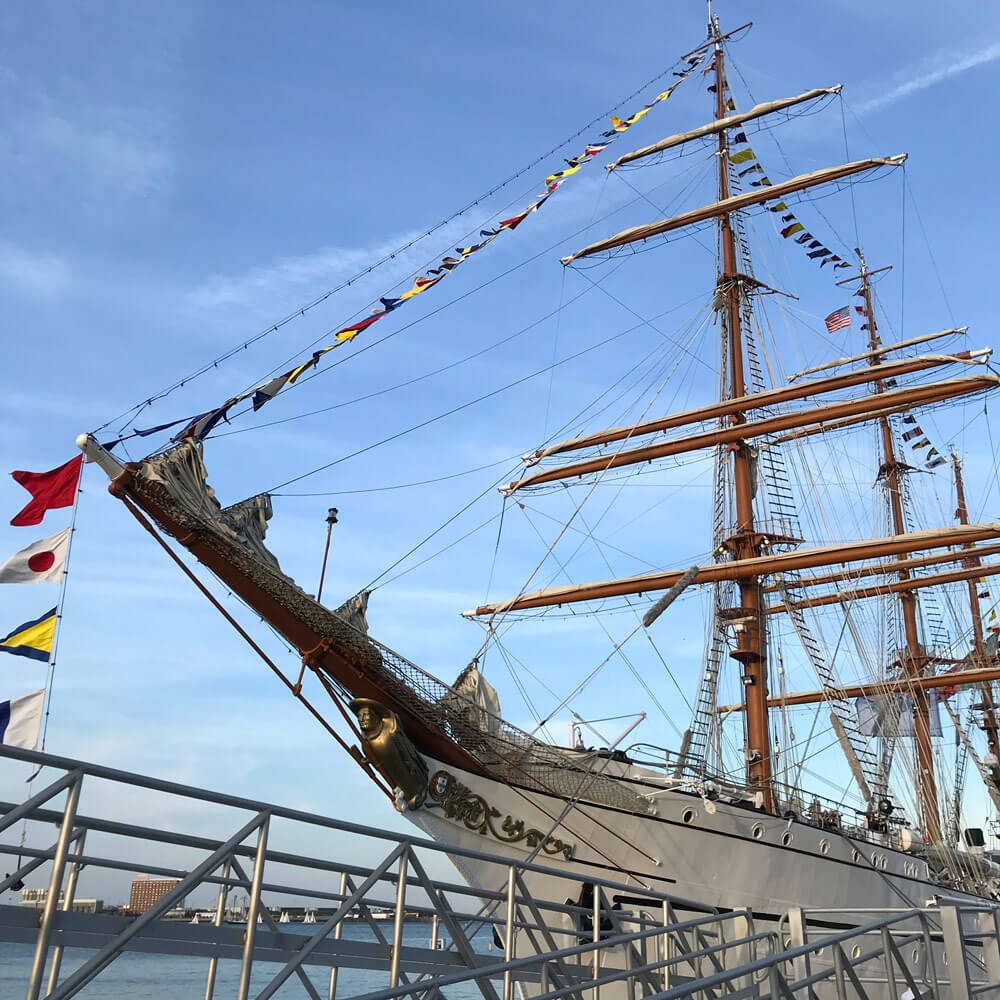 With summer in full force, we prepared Boston's historic Fish Pier for the Boston Seafood Festival. More than 5,000 guests enjoyed the best of Boston seafood restaurants, chef demonstrations, live entertainment, and beer from Harpoon. The Festival benefitted the Boston Fisheries Foundation, an organization that is committed to preserving, sustaining, and sharing the region's seafood and maritime heritage. The Conventures team planned the entirety of the event, and learned A LOT about seagull group dynamics.
Click here to see more photos.
Dressing in stripes
After wrapping up at Boston Children's Hospital Corporate Cup, Conventures was asked to help organize a similar set of games and competitions for a birthday party at a resort in Vermont. Our team suited up in their best referee attire and managed the obstacle course races, inflatable twister, tug-of-war, and a series of other competitions between friends.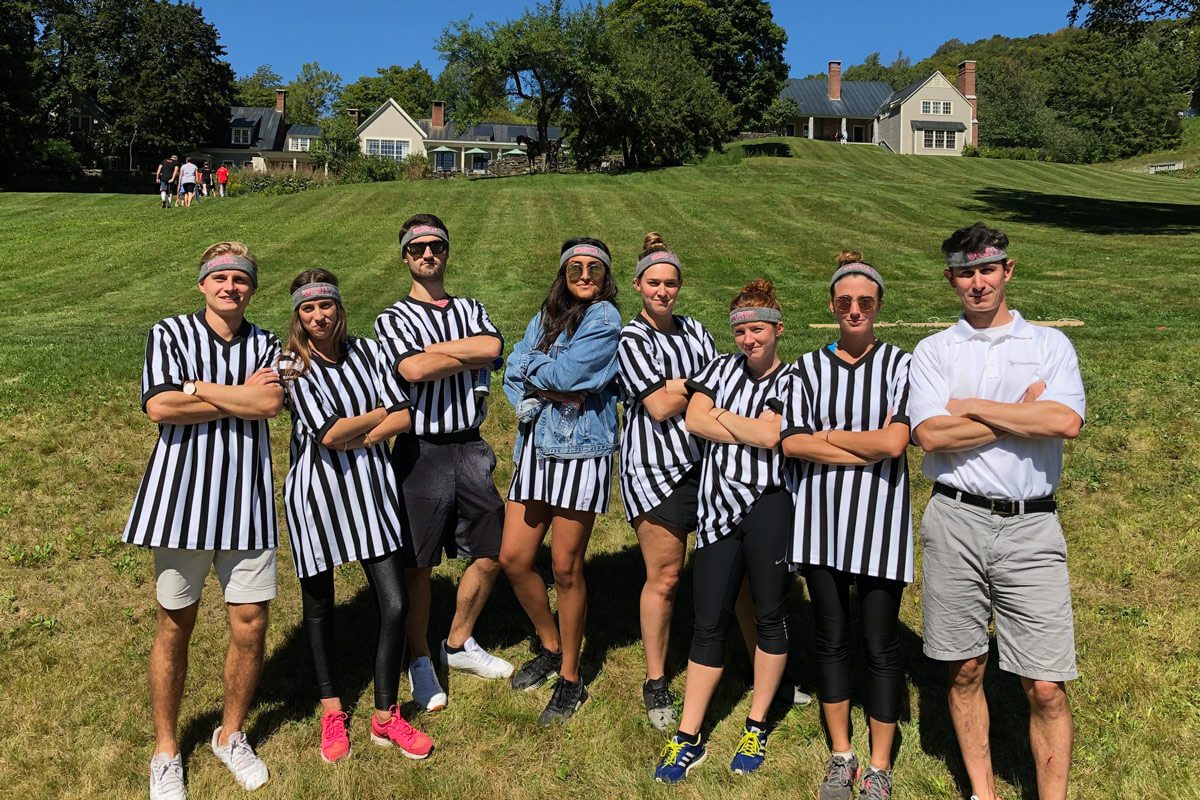 For the 42nd year, Conventures hosted the Boston 10K for Women with the help of our new title sponsor, Reebok. A cloudy October morning did not stop thousands of girls and women who came out to Boston Common in a show of strength, speed, and solidarity. Runners from across the world celebrated their finish, including 11 women who finished all 42 editions of this historic event.
Click here to see more photos.
Using bagpipers to move 1,400 people in suits from a reception to a seated dinner in the World Trade Center
We once again organized the New Englander of the Year Awards for our friends at the New England Council. More than 1,400 guests including business owners, non-profits, and academic leaders from across New England filled the Seaport World Trade Center, at what is the largest annual event for the organization.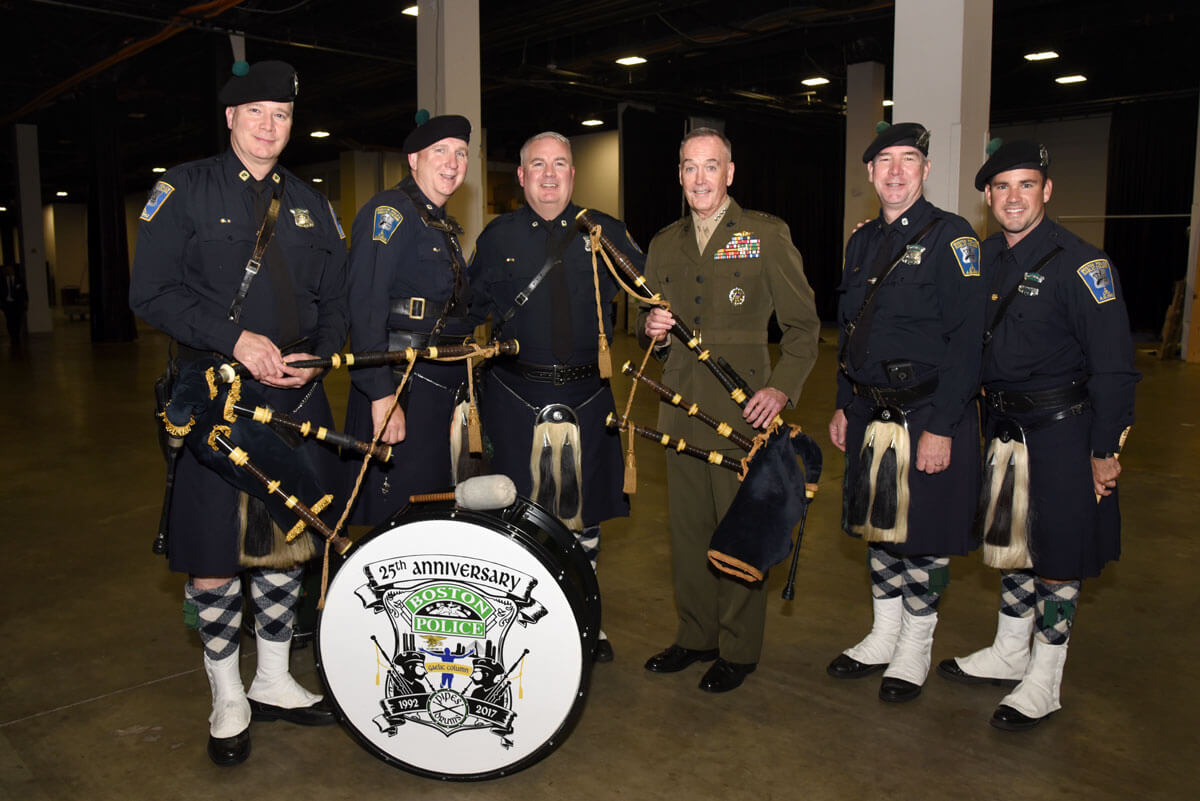 Conventures partnered with the Adopt-A-Student Foundation for the 10th year in a row to plan its annual Partnership for Success Gala. More than $1.36 Million was raised to support student scholarships at Boston's Cathedral High School, which enables the school's students to have access to a high-quality education.
Click here to see more photos.
The local football team has not lost in Gillette Stadium this year, and neither has National Grid. The energy company again hosted its Energy Solutions Summit at the stadium, and Conventures was there to sort out each piece of the schedule. Around 1,000 employees from dozens of area energy companies gathered for this year's expo, which Conventures managed from stem to stern.
Click here to see more photos.
One cake, 1,500 people
Marines from near and far filled the Boston Convention & Exhibition Center on Veteran's Day for the Marine Corps' 243rd Birthday. The finely dressed group celebrated with an enormous cake, a visit from the 37th Commandant of the USMC, General Robert B. Neller, and performances by the USMC Drum and Bugle Corps. A fitting way to celebrate Veteran's Day. The Conventures Cake-Logistics team was created – and excelled.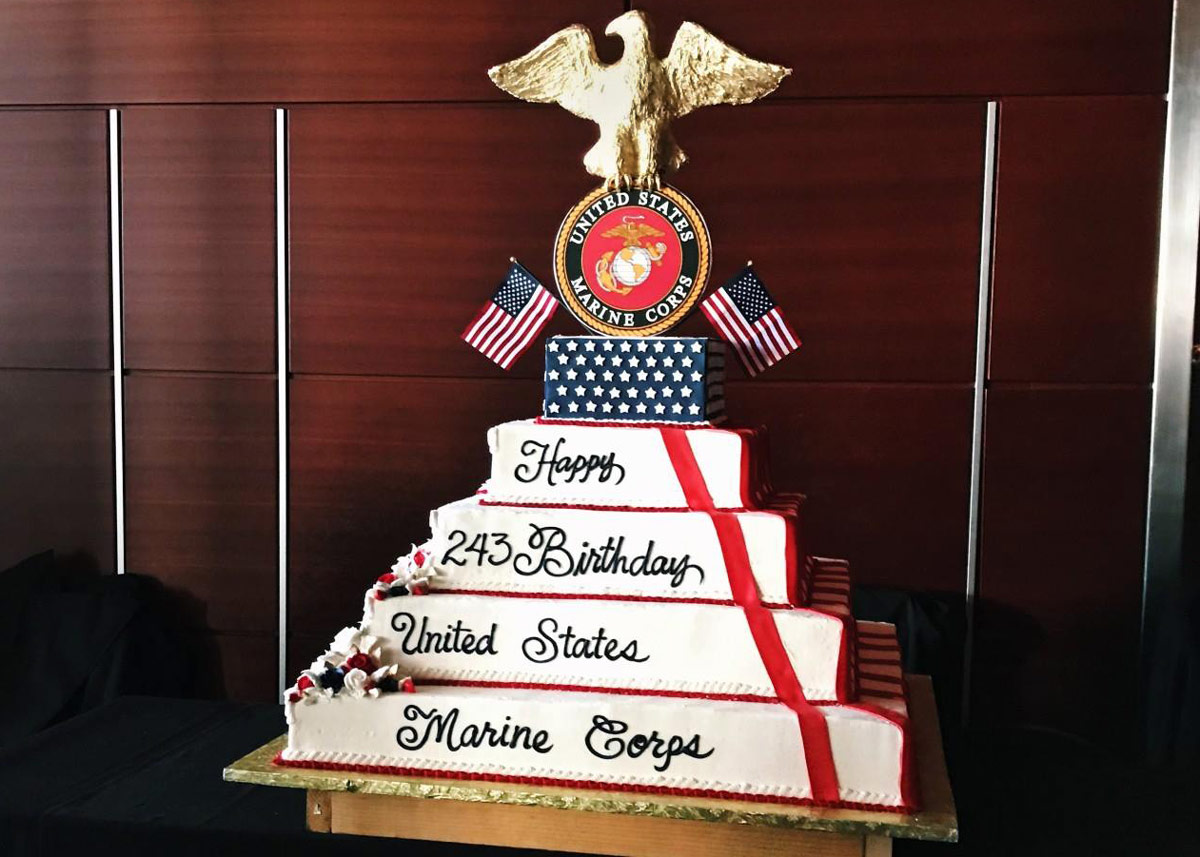 For the first time in 22 years, we have a new home! Read more about it here, and come visit us!