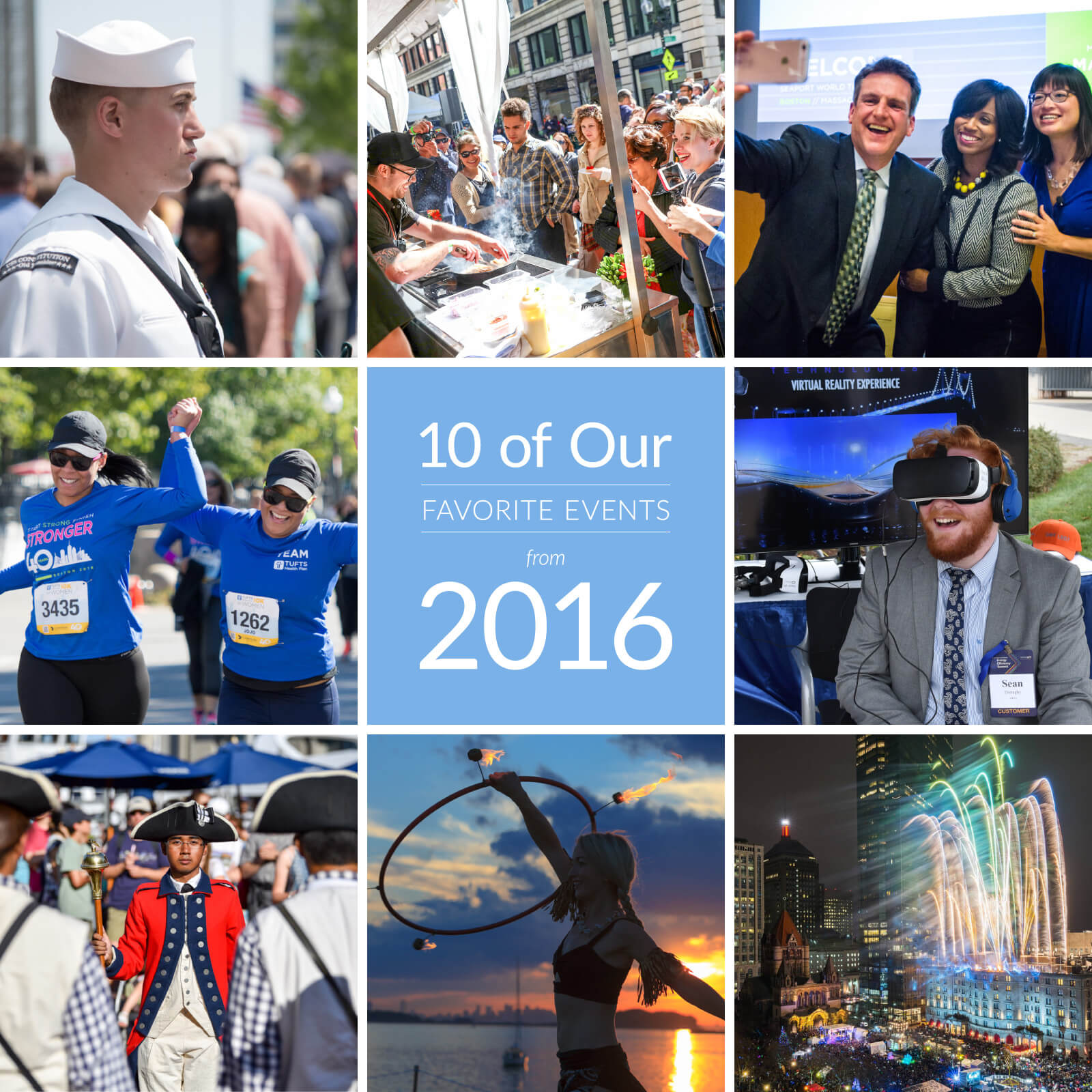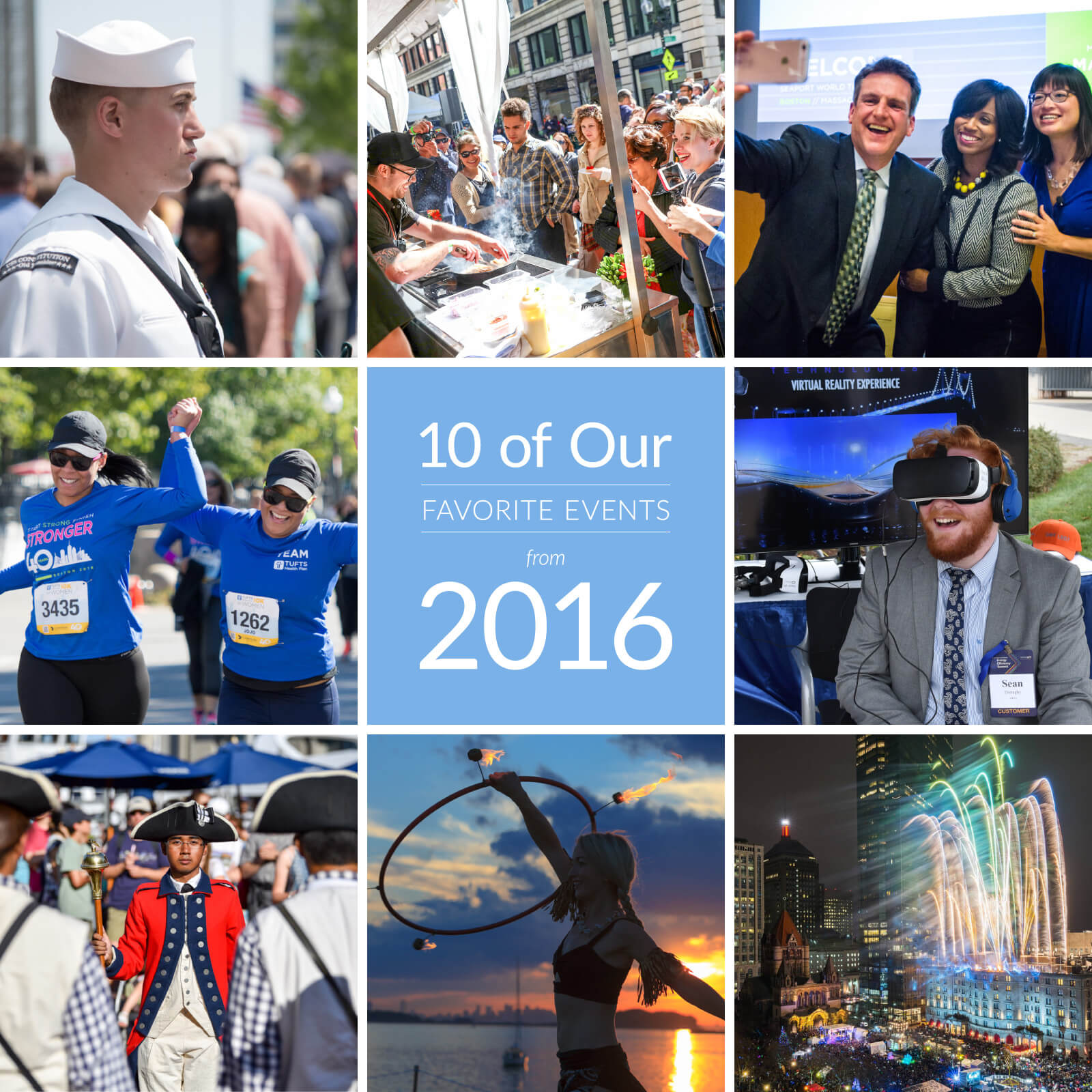 2016 was another incredible year for us. We were a part of so many events, each presenting unique challenges and opportunities to create something special and memorable. We could never choose just one favorite, so here's a look at 10 great events from this past year.
March 21, 2016
An interactive day-long working session in which business leaders engaged in hands-on problem solving with top political and policy experts. Participants tackled current civic challenges in workforce housing, health care cost containment, innovation in education and public transportation.
Click here to see more photos.
May 27, 2016
Massachusetts Fallen Heroes, an organization supporting Veterans and Gold Star Families, created a permanent Memorial in the Seaport District to honor the Commonwealth's brave men and women who died while in service to this nation. The dedication of the Memorial kicked off Patriot Week, which included education programs, community events, Patriot Fest concert, and a flyover from Pittsfield to Boston by F-16s.
Click here to see more photos.
June 14, 2016
Part of YW Boston's celebration of its 150th anniversary, featuring a keynote by Professor Anita Hill and performances by the Boston Children's Chorus. A series of events throughout 2016 demonstrated the progress the organization has made toward eliminating racism and empowering women in Boston.
Click here to see more photos.
June 23, 2016
An unforgettable evening to celebrate the 20th anniversary of the Boston Harbor Islands National and State Park. Guests enjoyed live music, lawn games, a raw bar, signature cocktails, fire performers from Boston Circus Guild and fireworks.
Click here to see more photos.
July 1 – 4, 2016
The 35-year-old tradition celebrating Boston's harbor and history is the country's largest July 4th festival. From the opening ceremony at Faneuil Hall to the historical reenactments, Freedom Trail Foundation walks, live musical entertainment and fireworks, hundreds of activities took place over a 4-day period at Boston's best landmarks.
Click here to see more photos.
July 21, 2016
A series of competitive events promoting fitness and friendly competition among the business community. Teams battled for points in basketball, dodge ball, obstacle courses, cornhole, tug of war, and more!
Click here to see more photos.
September 25, 2016
A celebration of diverse food, culture, and entertainment. Boston's Downtown transformed into a lovely streetside cafe featuring local musicians, a wine and beer garden, culinary demonstrations and food tastings from over 20 local restaurants offering their distinctive cuisines.
Click here to see more photos.
Tufts Health Plan 10K for Women
October 10, 2016
The Tufts 10K has a special place in our heart as this was its 40th running. This Columbus Day tradition gathers thousands of mothers, daughters, sisters and friends to celebrate and support women's strength, health and fitness. Features a kids fun run and activities, health and fitness expo, awards presentation and thousands of smiles.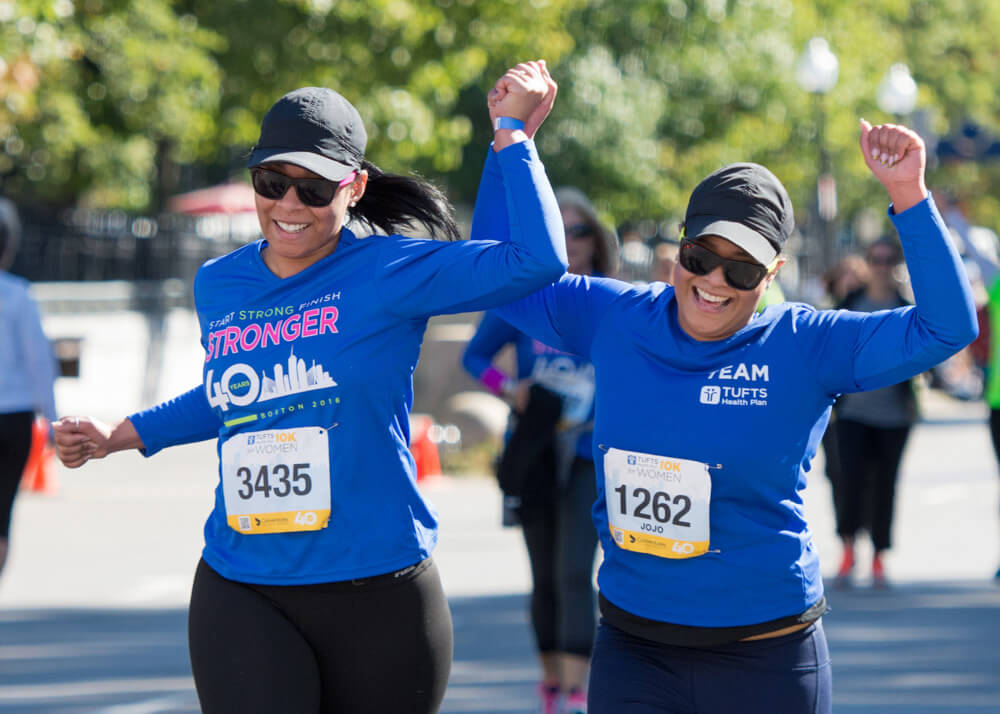 National Grid's Customer and Partner Energy Efficiency Summit
October 13, 2016
Regional energy efficiency conference at Gillette Stadium showcasing the latest cost-effective technologies, sustainability enhancements, electric vehicles and financial benefits with nationally-recognized speakers, industry leaders from across Massachusetts and Rhode Island and an expo. Even a surprise appearance by a former Patriot superstar.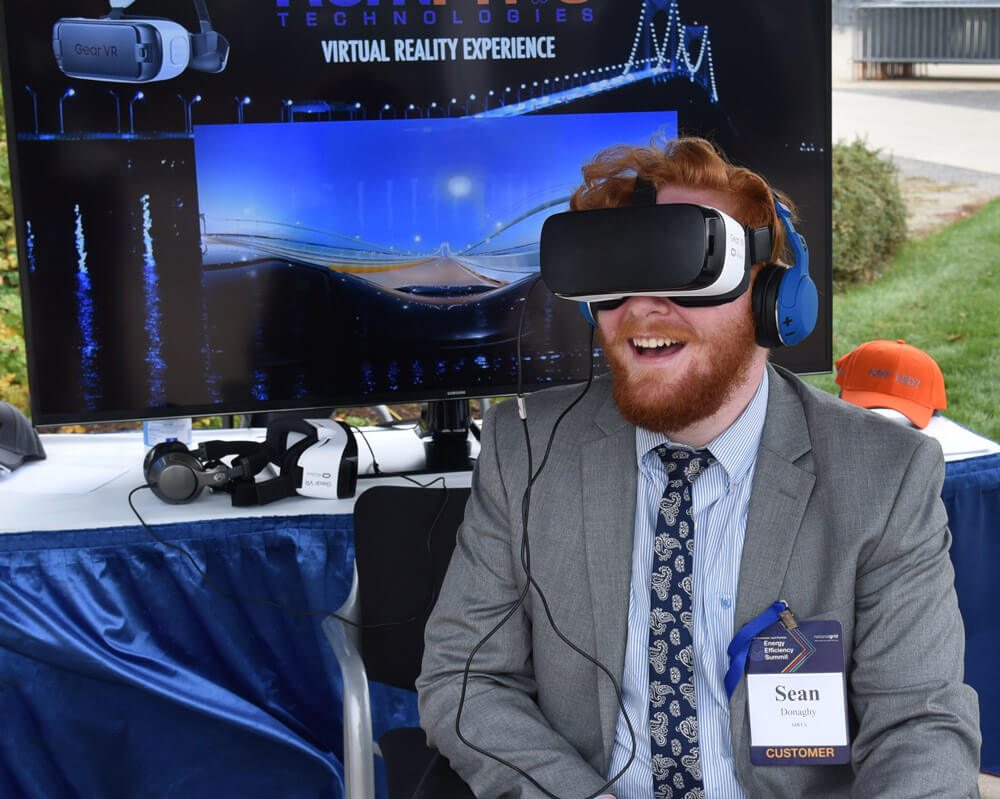 December 31, 2016
A cherished tradition and a signature community celebration for Boston. Entertainment and special attractions focused in Copley Square and the Boston Common included the People's Procession, ice sculptures, and the signature Countdown to Copley pyrotechnics and light show at midnight.
Click here to see more photos.
We have so much to look forward to in 2017. From Conventures' own 40th anniversary to Sail Boston this summer, it will surely be a year to remember.