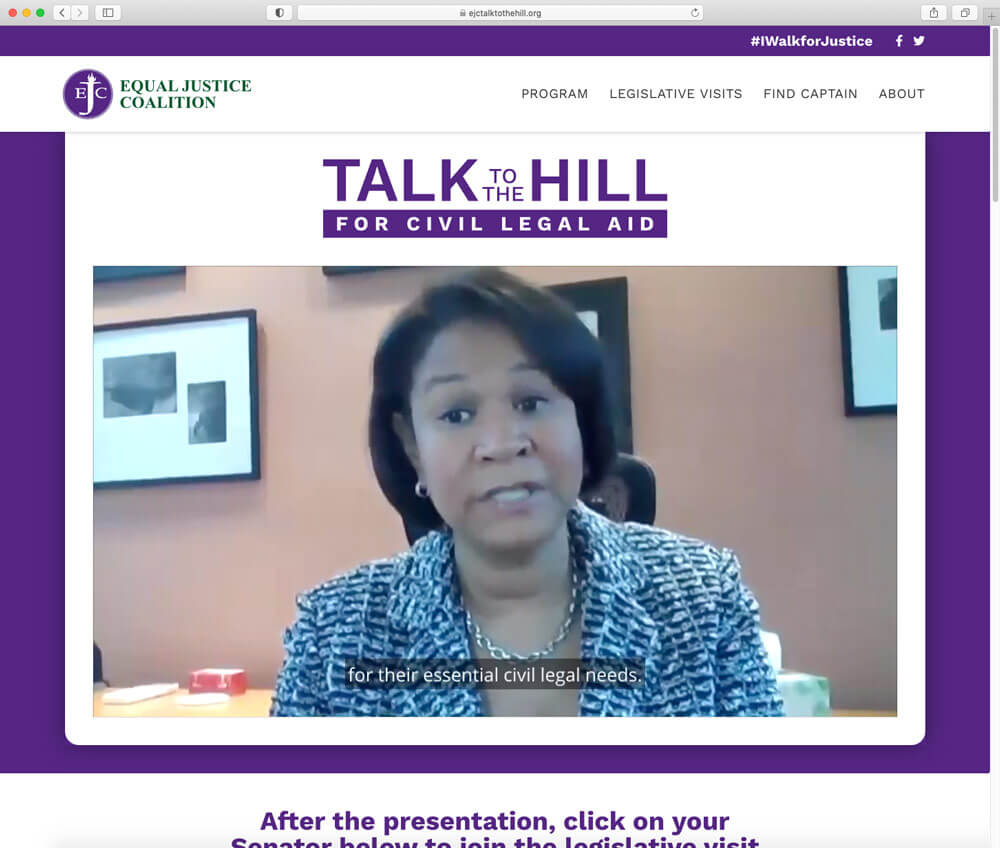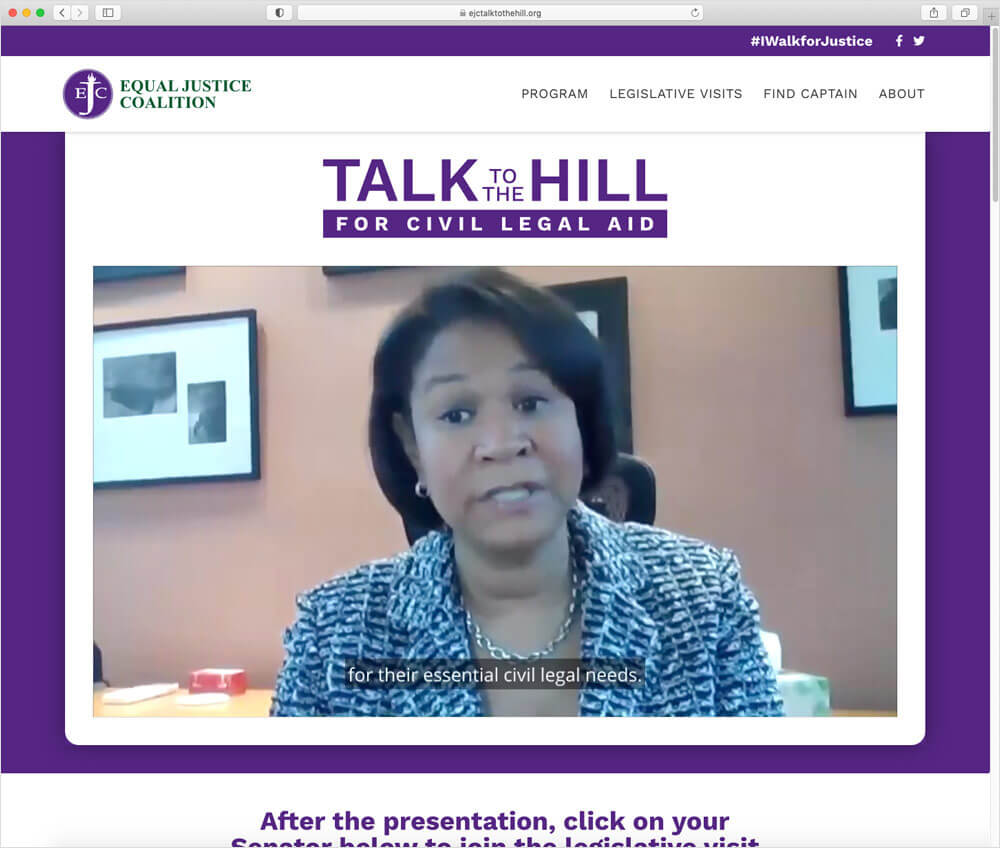 We recently wrapped up an event for the Equal Justice Coalition in which they fully pivoted their annual Walk to the Hill, an important rally to help fund civil legal aid in Massachusetts. Talk to the Hill was different in that we needed to host about 40 concurrent meetings at the same time, and quickly get guests to the right location after our speaking program. The event had more than 1,000 registered guests, and engagement from nearly all Senators in the state. It delivered on every measurable metric, and here are five breakthroughs to share.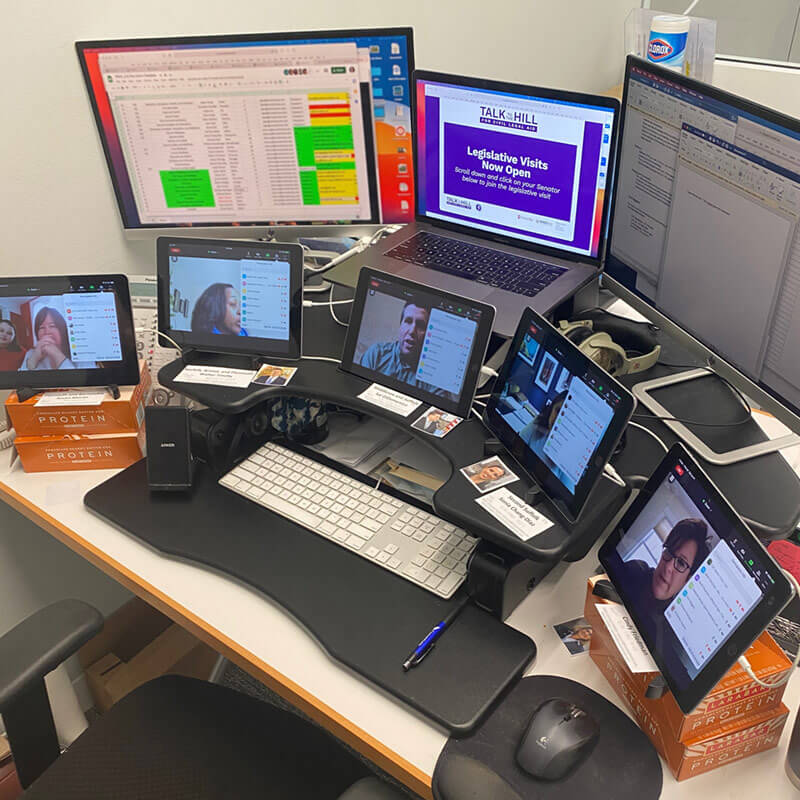 1. Concurrent Meeting Bliss. After the speaking program, it was crucial to quickly deliver these motivated legal professionals to speak with their State Senators and advocate for support of civil legal aid. In a normal year, this requires walking from one side of the MA State House to another, knocking, meeting, sitting, and leaving – if the Senator even shows. This year, we achieved almost 100% participation by our State Senators, which was great, but the real breakthrough was when we secured a special license from zoom to operate many concurrent meetings for our client. This allowed us to set meeting protections, limits, and specs in advance, and link to them directly from our event website. Preparing 40 different moderators with speaking points, best practices, and a support hotline came as our final steps, and served each meeting well.
2. It's 2021. Own your look and feel. We've explored more than 80 virtual event platforms and weighed the pros and cons of each. In many cases, we wish we had more control over the branding than we actually do. For Talk to the Hill, we built a new site from the ground up. We displayed the copy we wanted, where we wanted, in the font we wanted, and with the colors and images we wanted. It was perfect. It also gave a simple url to share in the months leading up to the event—check it out yourself at ejctalktothehill.org. And, with the general public having achieved a high level of familiarity with zoom, it proved to be the easiest path for engagement. Lastly, we build all of our sites to be responsive for usage on a tablet or phone. When law firm's video-streaming filters kept our event from playing on lawyers' computers, their phone served as the work-around we needed.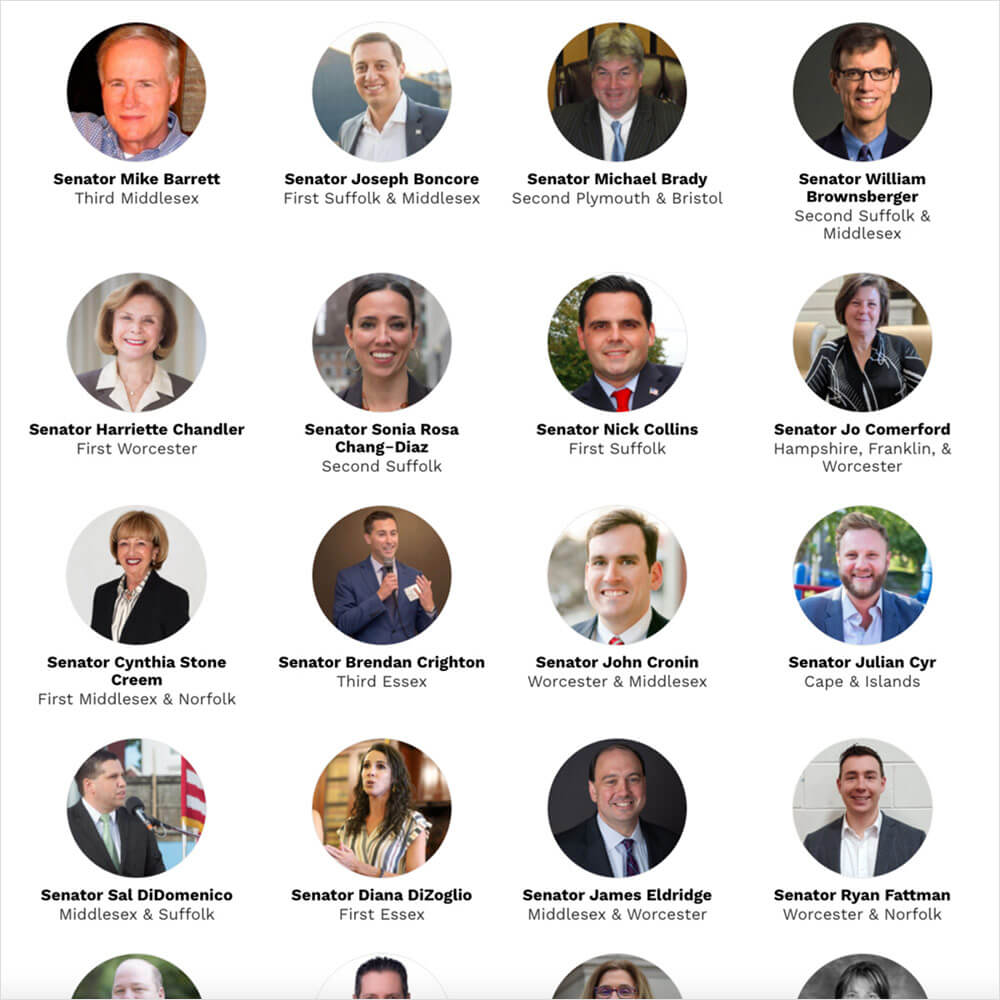 3. Afford to pre-record. We were able to arrange a powerful line-up of speakers to address the crowd on the day of the event, and captured all of the remarks from the comfort of their own homes. From Attorney General Maura Healey to Supreme Court Justice Kimberly Budd, our speakers received their remarks, duration, and knew when their remarks would air in the show, and they went to work. We checked the lighting, sound, and pressed the red button. The pre-recordings allowed for us to get all sessions closed-captioned, edited, and importantly, approved in advance by all parties. Through usage of the right streaming software, we simply pressed play on event-day, and turned our attention to the guest experience. Like watching tv in 1997, or attending a real life event in 2019, guests can't fast-forward through the program.
4. Hotline bling. To help throw a life-line to guests stranded in virtual event vertigo, we put a guest services hotline front and center on the website, and kept a zoom meeting open for any guests clicking around. Like any virtual event, there were a handful of forgotten passwords, missing volume buttons, and the occasional law firm firewall. Giving lawyers and senators a troubleshooting pro helped get guests to the right meeting, with an array of simple fixes.
5. Prepare, prepare, prepare. We tested things repeatedly, and were rewarded with a smooth event that allowed our team to address client requests, guest needs, and post-event delivery of metrics and analysis. We started on time, ended on time, and achieved high marks for engagement and change.
While we remain proud of the event's impact upon our society and the guests' experience within it, we also reflect on the affordability we provided our client. Virtual event platforms, live video transmission, and real-time engagement carry snow-capped price tags with them. Through some ingenuity, hard-work, and diligence on our side, we organized an impactful event for a fraction of the expense the organization would have otherwise faced. And of that, we're especially proud.