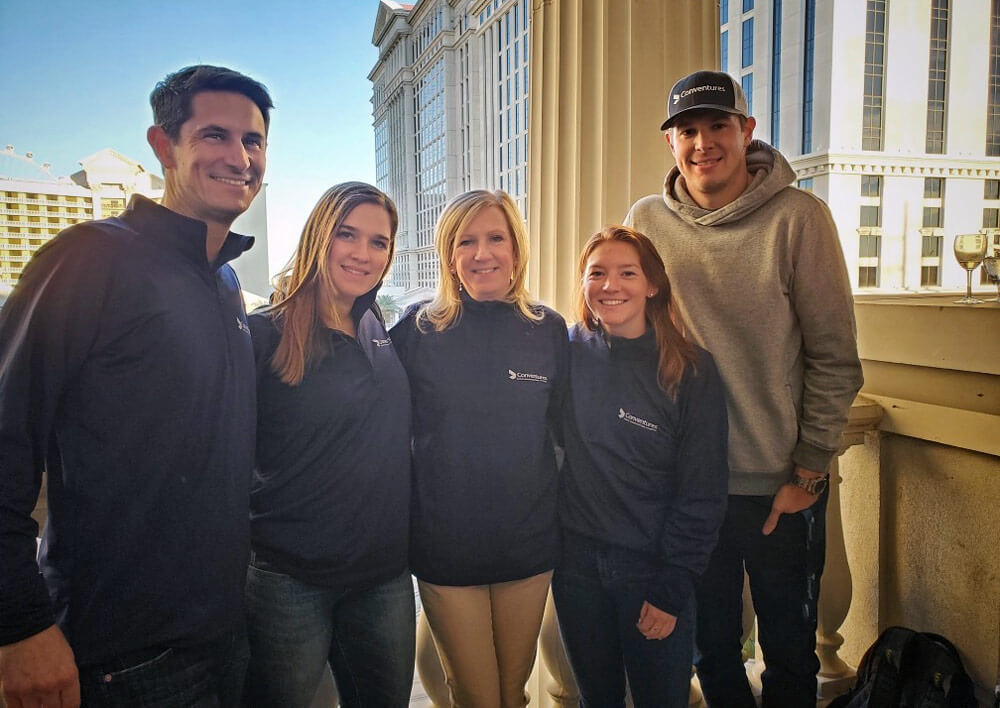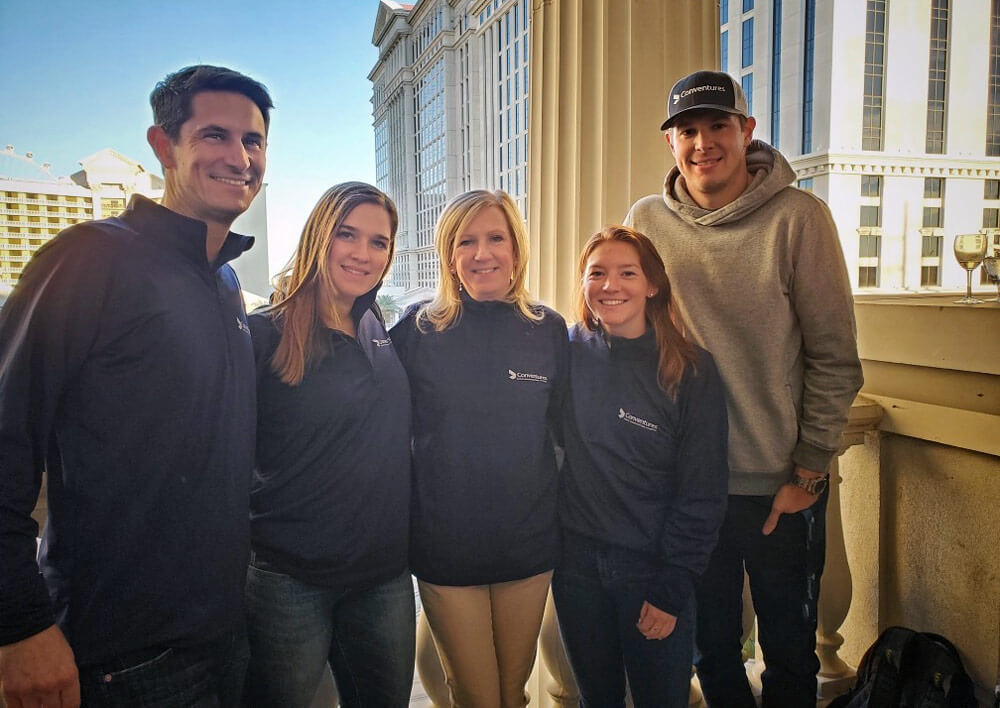 Last month, members from the Conventures team went to the Running USA Conference in Las Vegas, Nevada.
Each year, the conference gathers the best and brightest in the road racing space to hear many great speakers, attend various breakout sessions, and network with some of the best in the industry. The conference hosted individuals from 17 countries and 39 states, and was the largest Running USA Conference to date. Our own T.K. Skenderian (left) served as the co-emcee for the Conference along with Calgary Marathon Race Director, Kirsten Fleming.
While T.K. and Kirsten kept the event moving and hundreds of participants on time and energized, the Conventures team got thinking (or rethinking) about ways we can improve what we do!
Conventures' five biggest takeaways from Running USA 2020 Conference:
Going Green/Sustainability
Brooke Maher: It is a big challenge for races to be environmentally friendly while simultaneously being cost effective and not taking away from the participant experience. One idea is to partner with and hire local college groups who will take over the recycling portion of an event. The college groups will come up with a plan to create the least amount of waste, implement it, and then study the impact.
Annie McMahon: Increased sustainability is a main goal in the running industry today but many runners are still used to water stations at each mile during the race. During the first Race Camp I went to, I was able to learn the different ways races are able to combat this, one of which is a larger push for Race like you Train, since most people do not have a water stop at each mile during their training runs.
Sponsorship
AM: Race sponsorships aren't one size fits all. I learned that many of the larger sponsors want to increase their budgets to provide engagement and a better overall experience for participants on-site. Therefore, the larger sponsorship fees they are presented with may make them more hesitant to broaden their on-site activations.
Networking
Kathleen Chrisom: There were great networking opportunities during the Race Camp sessions, where people introduced themselves and asked questions to one another. This was a great format for networking, as it allowed you to introduce yourself if you saw them at another point during the conference.
David Grilk: As far as networking goes, it was extremely interesting meeting folks from all over North America and learning about what's easy and difficult with their events.
BM: Hearing about the types of races others organize, the unique things they do at them, and how their participants respond, really got my wheels turning about the things we could do at our road races.
Customer Service
KC: The topic of customer service was a common thread through many of the sessions we attended over the course of the conference. Many of the speakers talked a lot about making sure your clients/racers/exhibitors were treated as a partner/partnership.
New Industry Trends
BM: Fully virtual races are becoming more and more popular. I learned a lot about how these races work, why people do them, and the potential impacts on the organizer's work-load.
DG: One of my biggest takeaways this year was going through an emergency action plan with the race director of the Toronto marathon. I thought some of their communication plans were excellent and included things that I'd never thought of before. Our current plans are very thorough, but after the conference I will look to alter some things in order to streamline communication processes.