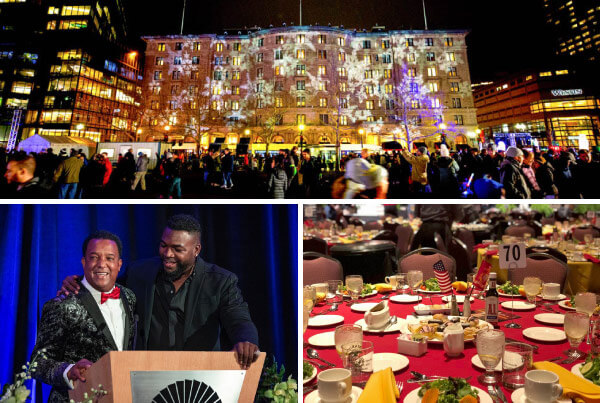 November brought new twists to old events, and as the temperature drops, the excitement rises for First Night Boston 2020!
Pedro Martinez Foundation Gala
We began November by providing our guest management expertise to the Pedro Martinez Foundation at its annual Gala on Friday, November 1. We checked in hundreds of guests while quickly assigning them a paddle number to bid in the live auction. This event raises money to provide support, assistance, and educational programs to children and families living in vulnerable communities in the Dominican Republic and United States.
United States Marine Corps Birthday Luncheon
The Conventures team celebrated Veteran's Day with nearly 2,000 United States Marines and their guests at the Boston Convention and Exhibition Center for the 244th birthday celebration of the United States Marines Corps on Tuesday, November 12. Notable guests included: the 38th Commandant of the U.S. Marine Corps, General David H. Berger, the 36th Commandant of the U.S. Marine Corps, General Joseph Dunford, and former Secretary of the Navy, Richard V. Spencer. From the execution of a precise run-of-show, to a thorough event day timeline, our team was "at attention" and thrilled to once again bring our production expertise to such an important event.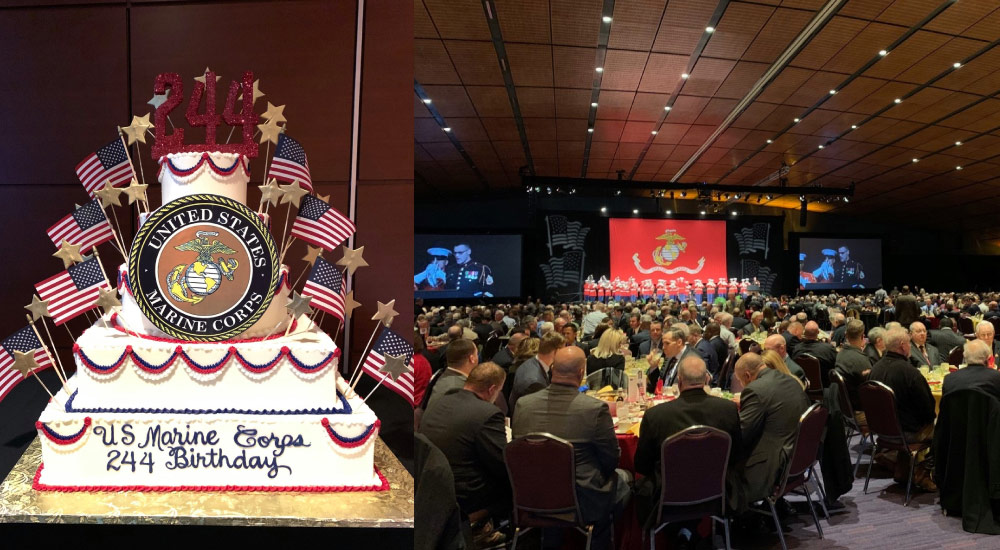 Mercantile Center Holiday Bazaar and Tenant Wine Event
We're excited to continue working with Worcester's Mercantile Center to create great events and programs for its tenants. To kick off the Holiday season, the Conventures team helped with Mercantile Center's inaugural Holiday Bazaar on Thursday, November 14. Vendors sold handmade jewelry, photo cards, knitted items, woodcrafts, and other items, adding a local touch to this holiday shopping event. On Wednesday, November 20 we were back for the second annual Tenant Wine Tasting. Guests enjoyed sips of reds and whites, and the cheeses, crackers, and chocolates that paired best with each. One of Mercantile Center's lucky tenants won a gift basket provided by Worcester's Sail to Trail Wineworks. All of the guests enjoyed the tasting.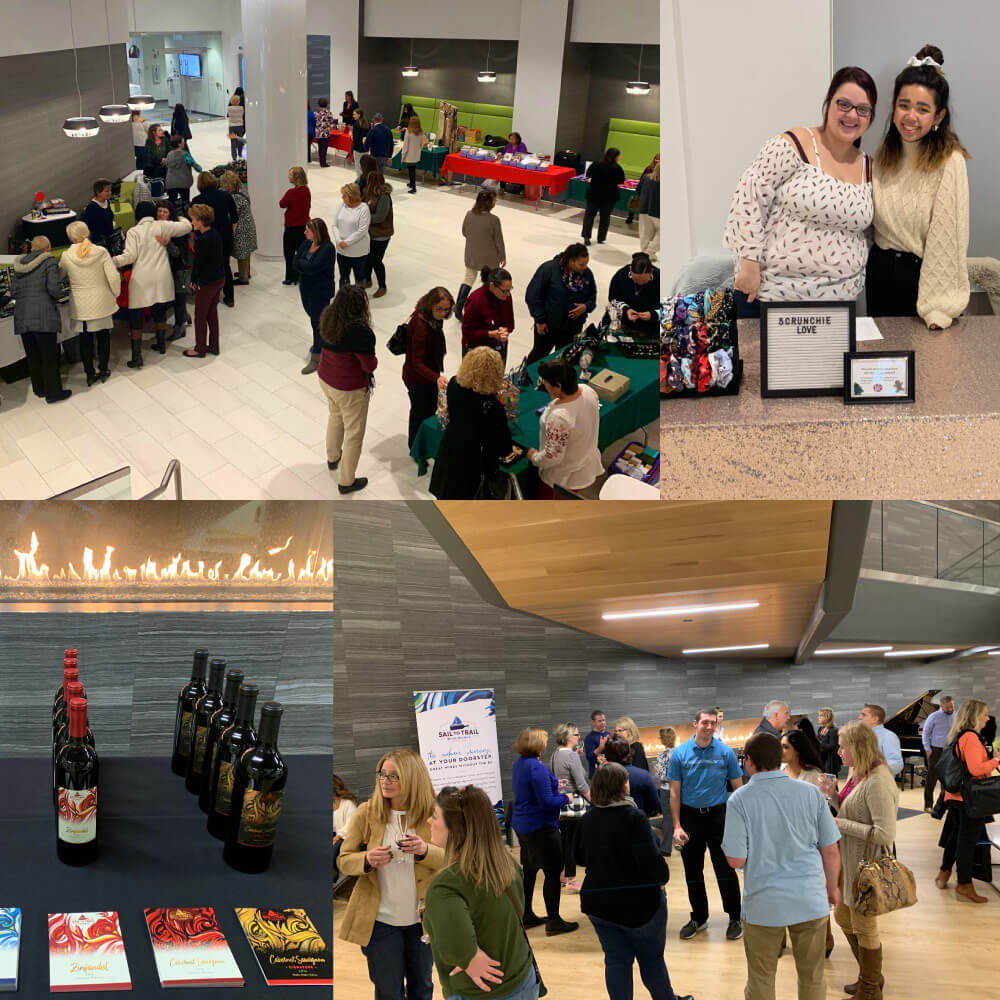 Mercantile Center hosted Worcester Red Sox nickname reveal
Speaking of Mercantile Center, baseball, and celebrations, on Monday, November 25 the building was selected to host the reveal of the Worcester Red Sox's much anticipated new team nickname, The WooSox. New England Sports Network was live at 100 Front Street, where hundreds of people gathered in the lobby to watch the broadcast and reveal in person. In 17 months, the Worcester Red Sox will settle into their new home in the heart of the Commonwealth, where they will sport their new logo. This logo is inspired by Red Sox greats, Ted Williams and David Ortiz, and by Worcester's history as the birthplace of the smiley face. The new logo is fun, nuanced, and totally original. Conventures was happy to be there supporting the Worcester Red Sox Organization.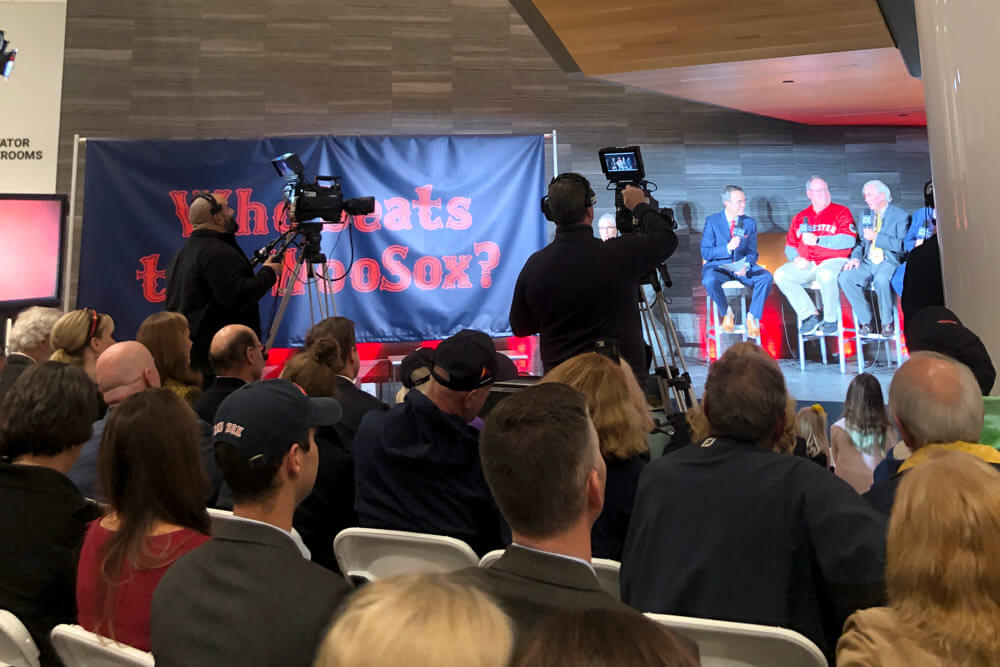 First Night Boston 2020
With the November temperatures on the descent, we're looking forward to our fifth execution of First Night Boston on Tuesday, December 31. With just over a month until the spectacular New Year's Eve celebration, we'll make some exciting announcements in the days and weeks ahead. Follow First Night's social media channels to stay up to speed on all of the performances and activities.