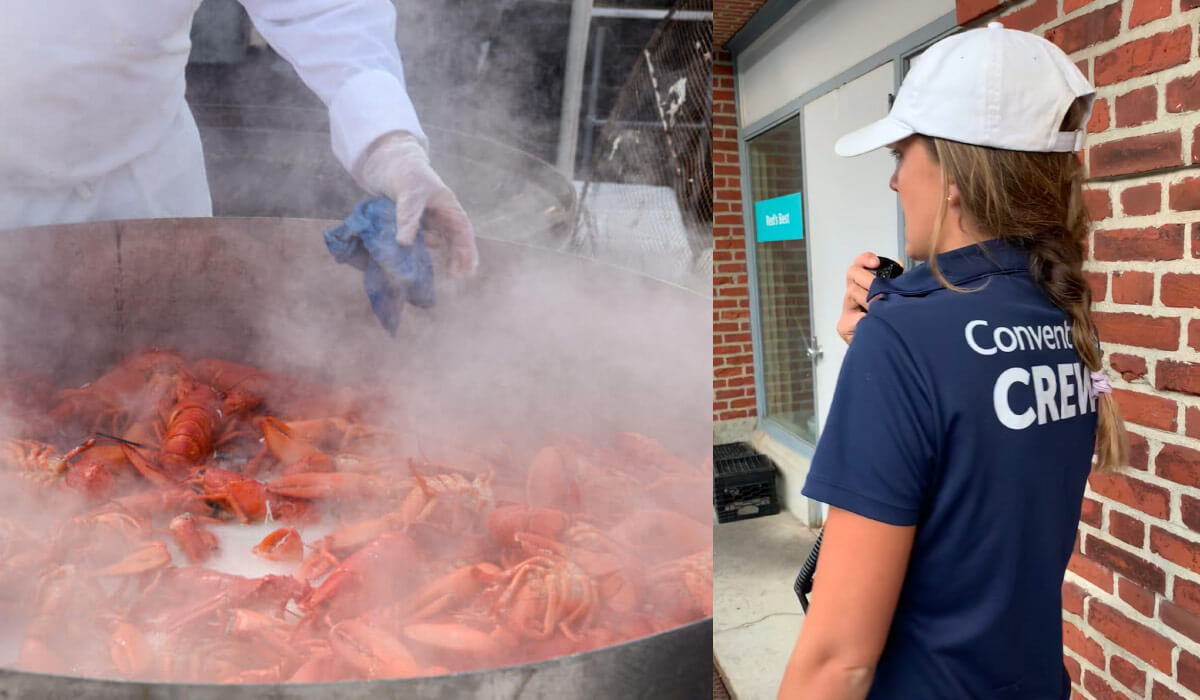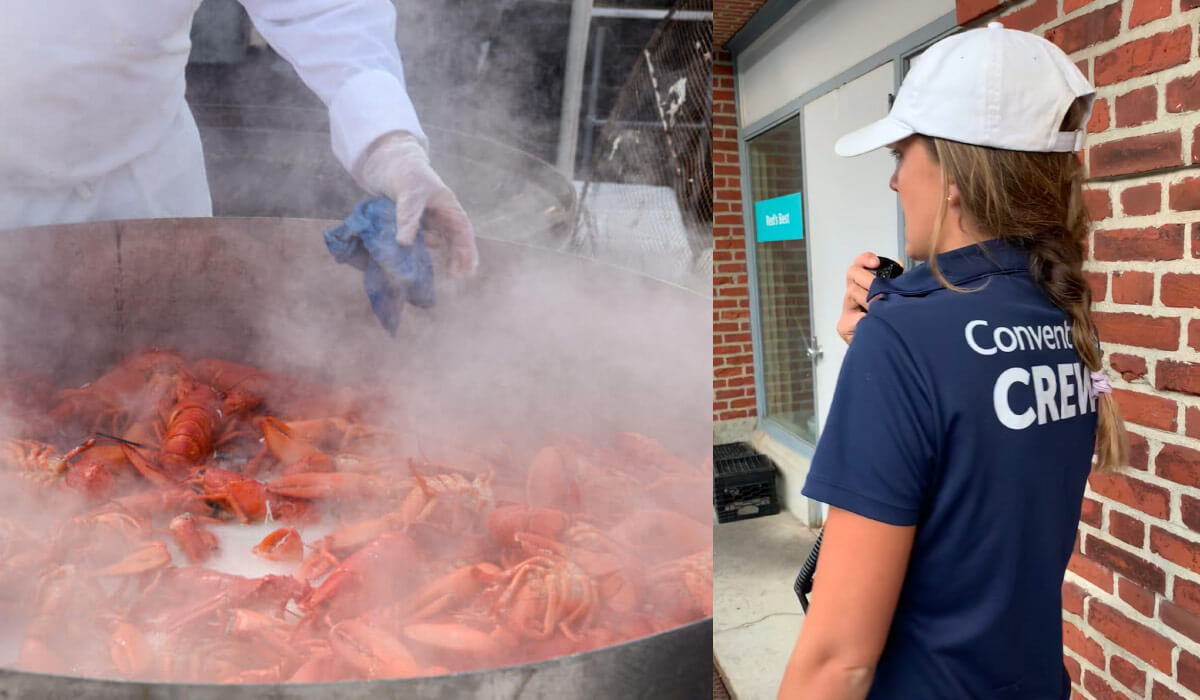 What a party! The 2019 Boston Seafood Festival brought together live music, educational opportunities, and literal tons of seafood. The event is held annually at the beating heart of Boston's seafood industry, where once a year seafood lovers from around the area congregate and eat well. Pulling together the vendors, timelines, sponsors, permits, and programming is Conventures' Caroline Strouss. We caught up with her during event break-down and asked her a few questions about the event.
The event is just wrapping up, but what are your initial takeaways on how it all went?
CS: Overall the event was a success. We had beautiful weather and great attendance. There are always improvements that can be made to make each year better than the last, but we are definitely happy about this year.
To put something like this together, you need a lot of teamwork from a lot of different constituents. Who were you most closely aligned with for this event?
CS: This event has a ton of different moving parts, so a lot of different groups of people all need to be on the same page. I was checking in with the both the Boston Fisheries Foundation team (Chris Basile, Robert Nagle, Vinny Nagle, Richard Stavis) and the Conventures team (David, T.K., Rebecca) constantly, as well as my contacts at Massport Maritime, Massport Police and Massport Fire. We also can't forget that without the proper equipment, you can't put on this kind of event, so checking in with our equipment vendors such as PEAK and Thistle every time there is an update to the timeline or site plan is extremely important. We also had a new Lobster Bake sponsor this year, Gourmet Caterers. We had a bunch of meetings and calls with Gourmet to make sure this year's Lobster Bake was the best one yet—and it was!
Every event presents some last-minute changes. Were there any adjustments you had to make right before the event?
CS: For this event, you can have everything set up and ready to go, but as soon as your 40+vendors/sponsors begin to load in, things always come up! The hour before the festival opened I was checking in on all of the vendors and taking care of last-minute electricity, ice, and extra equipment needs, and more!
As someone who worked for months to help the event happen, what was your favorite part?
CS: I think I'd have to say walking around the festival around 2:00 PM—the peak hour of the festival—the pier was packed with happy guests, the vendors were busy cooking and selling, and the pier-wide entertainment was well underway. That's when I could take a step back and really appreciate all of the hard work and effort everyone put into the event.
Did you get a chance to eat any seafood?
CS: We are usually SO busy during the day we never get to really enjoy the perks of the event! BUT, luckily, Austin and I were very kindly given lobster rolls from Matunuck Oyster, YUM!