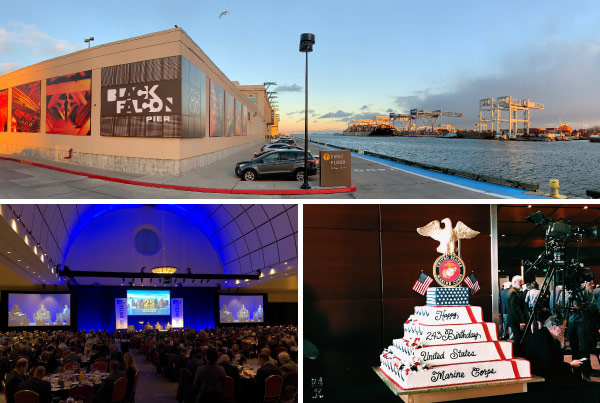 Familiar event venues and a new home! If December is the month to unwrap boxes, November was the month to unpack them. Conventures dropped anchor in its new home on Boston's waterfront, at 88 Black Falcon Avenue.
Getting cozy in our new home
After 22 years, the Conventures team bid farewell to our old office space and hello to our new home at 88 Black Falcon Avenue! With everything unpacked, and a front row seat to Boston's busy harbor, we are getting cozy and look forward to having you visit us in the weeks, months, and years ahead.
To read more about the building's recent redesign, click here.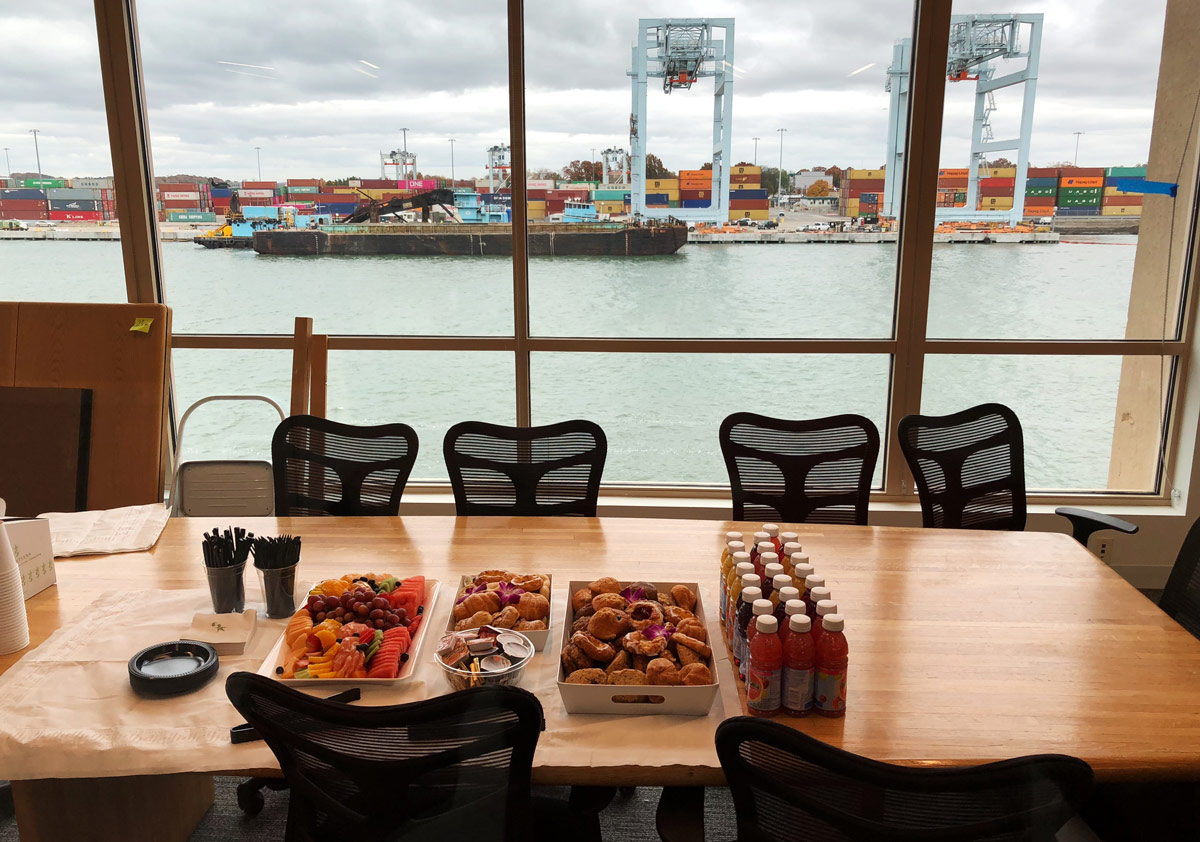 Bringing a brighter future with United Way
On November 7, Conventures had the pleasure to once again work with United Way of Massachusetts Bay and Merrimack Valley to host its 25th Annual Real Estate & Building Industry Leadership Breakfast. One of the largest fundraisers in the real estate industry and in the Boston area, United Way uses this powerful morning to raise money to fight homelessness. Conventures helped with the event production and was proud to assist United Way in its latest edition of this event.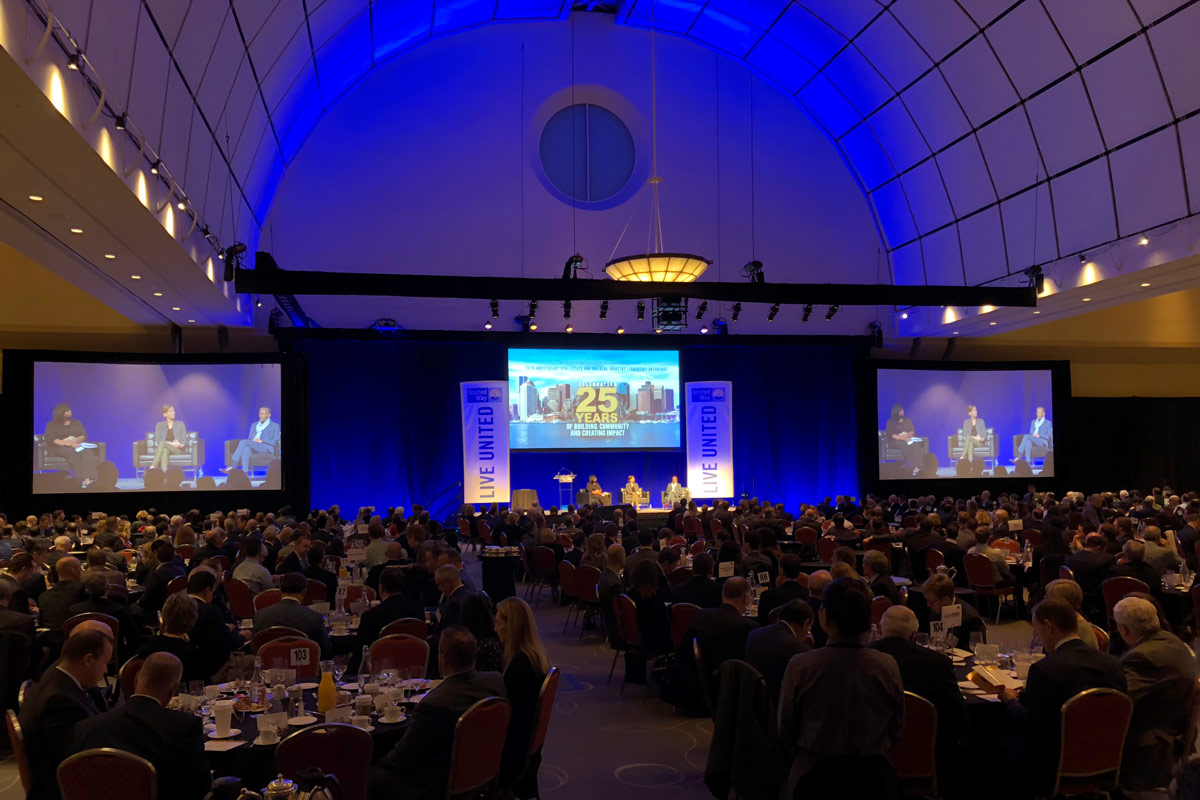 The United States Marine Corps turns 243
 The Conventures team rang in Veteran's Day with nearly 2,000 Marines at the Boston Convention & Exhibition Center for the 243rd birthday celebrations of the United States Marine Corps. With a visit and comments from the 37th Commandant of the USMC General Robert B. Neller, performances by the USMC Drum and Bugle Corps, and the cutting of an enormous cake, it was a stunning array of tradition and unity. Marines from all over the country and from ages 19 to 94 filled the room. Conventures thanks all of those who have served and look forward to celebrating with these amazing men and women again next year.
And, to help the festivities get off to a strong start, Conventures helped host the first annual dinner for the Boston-based Marine Corps Law Enforcement Scholarship the night before the birthday lunch. The Scholarship provides money for the children of our uniformed men and women the opportunity to attend college, and the dinner was well attended in its first year.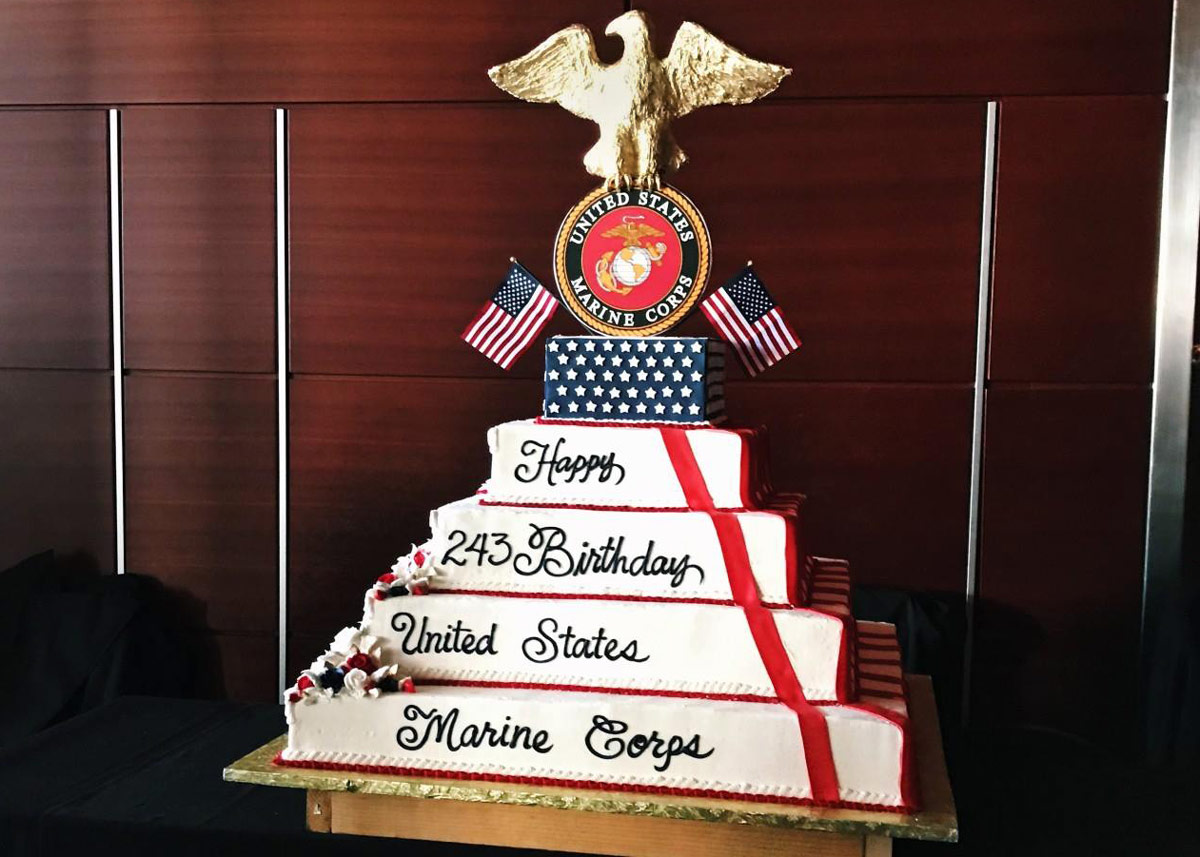 Counting down to First Night!
With November wrapping up the team is looking forward to one of our biggest events of the year, First Night Boston. With just over a month to go, we will be making some exciting announcements in the days ahead, and planning is in full swing at the new Conventures offices. Stay tuned on social media for updates on events and performers scheduled for the night.