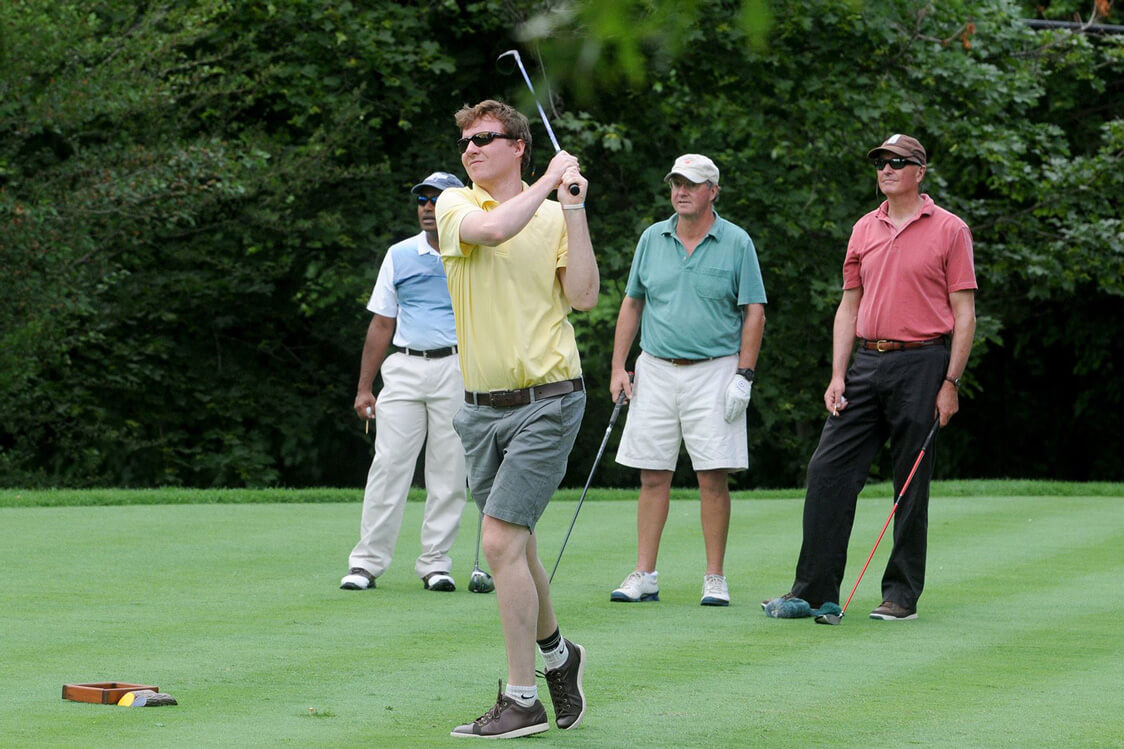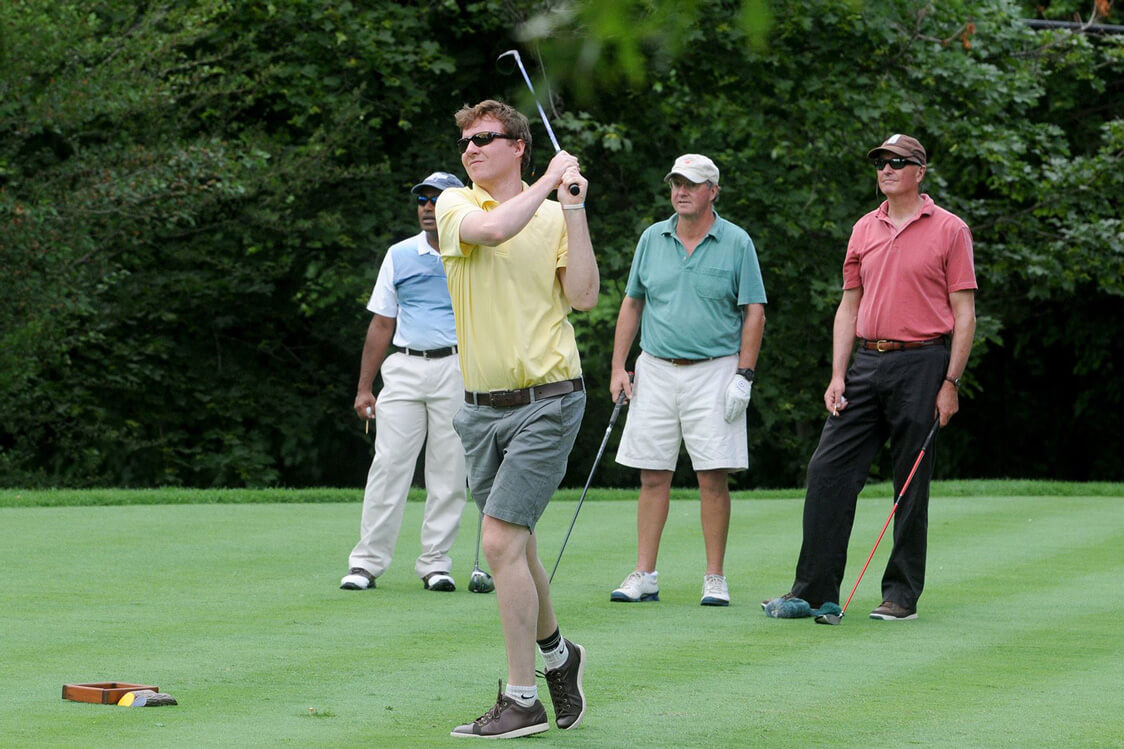 It's summer, and there is no shortage of organizations heading to the links for philanthropic golf tournaments. As New England's leading special events agency, Conventures helps several groups with every detail of their daylong tournaments. From registration to final accounting, in-hole competitions, and promotional support, the Conventures team often does everything but swing the club. Most recently, Conventures pros Alecia Marino and Katelyn Connolly teamed up with the Perkins School for the Blind and the Adopt-A-Student Foundation to help them with their tournaments. Katelyn and Alecia shared some tips on how they've helped their clients shoot below par and above their expectations to make these tournaments click.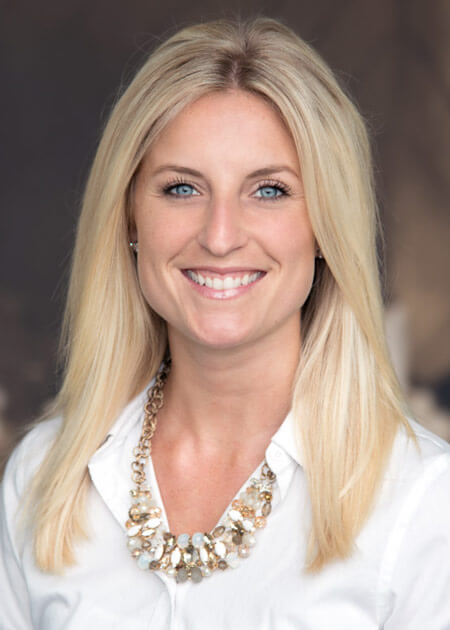 Alecia Marino
Senior Account Manager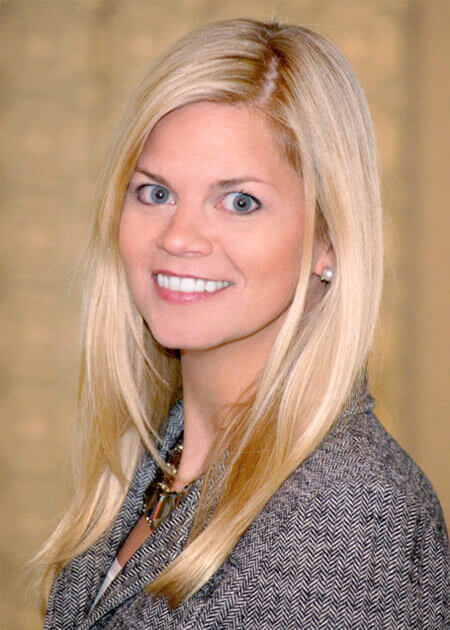 Katelyn Connolly
Account Director
1. Reaching a Different Demographic
There are galas, there are parties, and there are golf tournaments. You'll find a few people who fancy all three, but most folks save their giving for their favorite events. The point here is to keep the golfers swinging, and hopefully they'll keep giving. "A big part of golf is the community aspect; friends, colleagues, and families often play together, and compete together," says Marino. "Encouraging this aspect of community within a fundraising event is really beneficial." Inviting participants to invite their network of golfers will hopefully generate greater interest in the event, put bragging rights on the line, and hopefully boost some giving.
2. Scream Your Most Important Messaging – But Not During the Backswing
Having the golfers understand your mission is key – hole-by-hole signage and factoids, short videos or presentations; anything concise and easy to understand will be beneficial. And certainly a pre- or post-event speaking program will help drive home the key points.
Place your messengers carefully, and have them prepared with their talking points. "You can place people from your organization throughout the course to talk to players, or even fill empty spots across foursomes with staff members to reinforce your messaging," suggests Connolly. "It's key to have members of an organization's staff and even some of its beneficiaries working the event. Anyone can play golf, but helping guests understand why you're hosting the tournament is crucial," she says.
3. Setting (and Capping) the Roster
Sometimes less is more, and it may be helpful for fundraisers to remember that more players doesn't always equal more fun – it doesn't always equal more fundraising, either. Unlike concerts or galas, golfers need space – especially if they slice the ball. This impacts players' pace and, ultimately, their enjoyment of the day. Connolly suggests between 28 and 32 foursomes for the pace of play to be just right. "First check with the course or the tournament chair to get their suggestion for what the maximum number of foursomes is," adds Marino. "And select a format – best ball, scramble, etc. – that works best for the event. The chair of the tournament is often a member at the host course. Let them guide you; it's their course and they most likely have preferences established for these kinds of events."
Lastly, a golf tournament can serve as an avenue to reach new donors. "If you're going to do a tournament in one part of the year, and another event like a gala at another time, make sure that you're using separate donor lists," says Marino. "If you're going to do one or the other, consider what's going to be best for your fundraising efforts."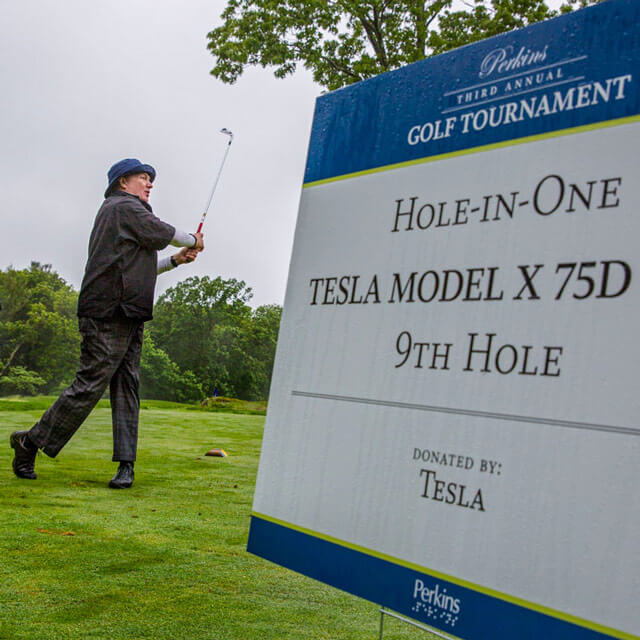 4. Hole-by-Hole Competitions
Having different competitions or prizes at each hole helps incentivize players and keep them engaged through the day, regardless of skill level. It's also a great way to spread sponsorship visibility; local businesses can sponsor a hole by providing a prize for the closest-to-the-pin or longest drive. Other ideas include a raffle entry for placing the ball on the green or the fairway, or prizes can even be given for the worst shot of the day. Organizers can also benefit from keeping these hole-by-hole competitions on message with the organizations' mission. "One of the competitions with the Perkins School for the Blind's yearly golf tournament is choosing a hole for a blindfolded shot," says Marino. "It's a fun way to remind everyone why they're at the tournament without being too forward about it, and the players can take home a prize as a reminder."
5. Getting the Most from Your Host
An organizers relationship with the host course should begin weeks before the tournament (months, really) and regular conversations with them (and site visits) will pay big dividends on the day-of. Organizers must ensure their event will receive adequate day-of staffing, guidance on course conditions, and collaboration on contingency planning in case Mother Nature isn't on your side.
Advanced planning also allows you to identify gaps before your guests do. "One thing I've noticed in the courses I've worked with is that most private courses don't have signage marking the holes, so for us as organizers, getting signage out there to help the players know where to go is huge," says Connolly. "Sometimes the course will help place signage for you, but we've built in time on the day-of to ensure it's placed properly."
And, the host course relationship is at its highest importance when the weather turns upside-down. In addition to contingency plans for guest safety, a personal touch of hospitality can also go a long way. "We had a rain storm at a tournament two years ago and as we played through it, the general manager of the club helped us set up an Irish coffee station at the 9th hole to warm guests up and keep them happy," says Marino. "The golfers were so excited when they saw what awaited them at the turn."
6. Choosing a Day
With almost all golf clubs, fundraising tournaments most often fall on Mondays. However, organizers can shoot for a month that may work best. "An ideal time of year for a tournament would be later in June," says Connolly, "but organizers often have little control over this – courses are busy trying to schedule multiple events and not everyone can get their top pick." While July and August are peak season at most courses in the Northeast, September is also a good time for a tournament. "While September and May can be more of a wild-card in terms of weather, having a tournament land on one of these dates may end up benefitting you cost-wise since you're outside of the peak golfing season," says Marino.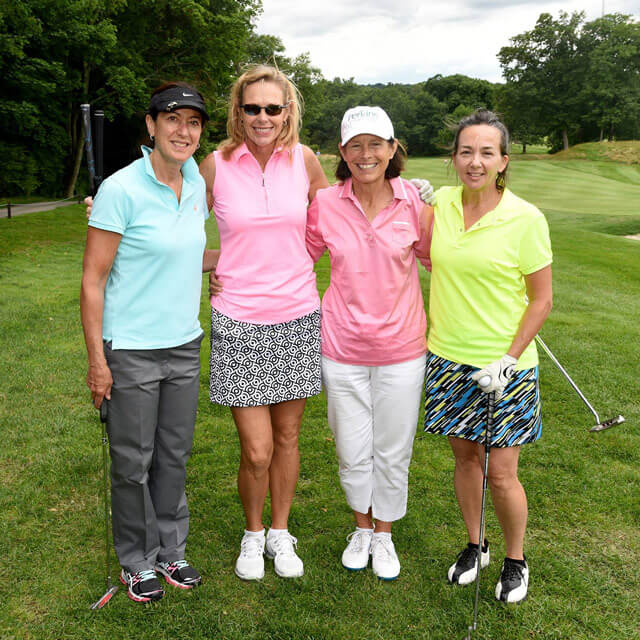 7. (Almost) Top-Notch Swag
From imprinted golf balls to towels and umbrellas, you can find great ways to give swag away, auction it off, or have golfers compete (or donate) to win it. "Swag bags are a great way to have sponsors display their materials, and it helps the organization cut costs," adds Marino. "Avoid handing out coupons; hand out something cool and relevant to people's lives, or specifically to golfing. Physical takeaways bring your tournament and its message beyond one day, and hopefully bring guests back next year. While the swag should leave an impression, you don't want it to be too good. "You don't want to give off the impression that you're mismanaging funds," says Connolly.
8. Spice Up the Giving
Every golfer wishes they could have a do-over on a particular shot, but the rules are rules, right? Wrong. Your event, your rules. Giving golfers the opportunity to buy a "mulligan" is a fun way to boost giving. But, doing it right takes some acumen from organizers. "It'll depend on the number of foursomes on the course, and you'll have to limit it to maybe two per group," says Connolly. "People were surprised that they had this as an opportunity; we charged $25 per mulligan and the organization made over $1,500 because of it," says Marino. Another great option is a 50/50 raffle—golfers hit the green, their tickets are entered into the raffle.
9. Sponsorship Activation
Many sponsors expect more than just to display their logo, and so do the guests. Meaningful and experiential activations are becoming more and more common, and Conventures helps to make them happen. Cell phone usage is frowned upon on the golf course, so sponsors and guests have benefitted by providing an area where players can take a break to use their phones or charge up. "Overall, you're trying to build the quality of people at the event and their ability to give," says Connolly. "Allowing these creative activations makes the day more fun, and it's also an opportunity to network – hopefully their company sees it that way as well."
The more memorable the activation, the greater the benefit. Two years ago, automaker Tesla was a sponsor of the Perkins Golf Tournament. The company brought two cars for guests to test drive.
"I drove one, it was like a space ship – the whole roof is essentially a window. It was wild. I didn't know what to do!" recalls Marino. "Who doesn't want to drive a Tesla?"