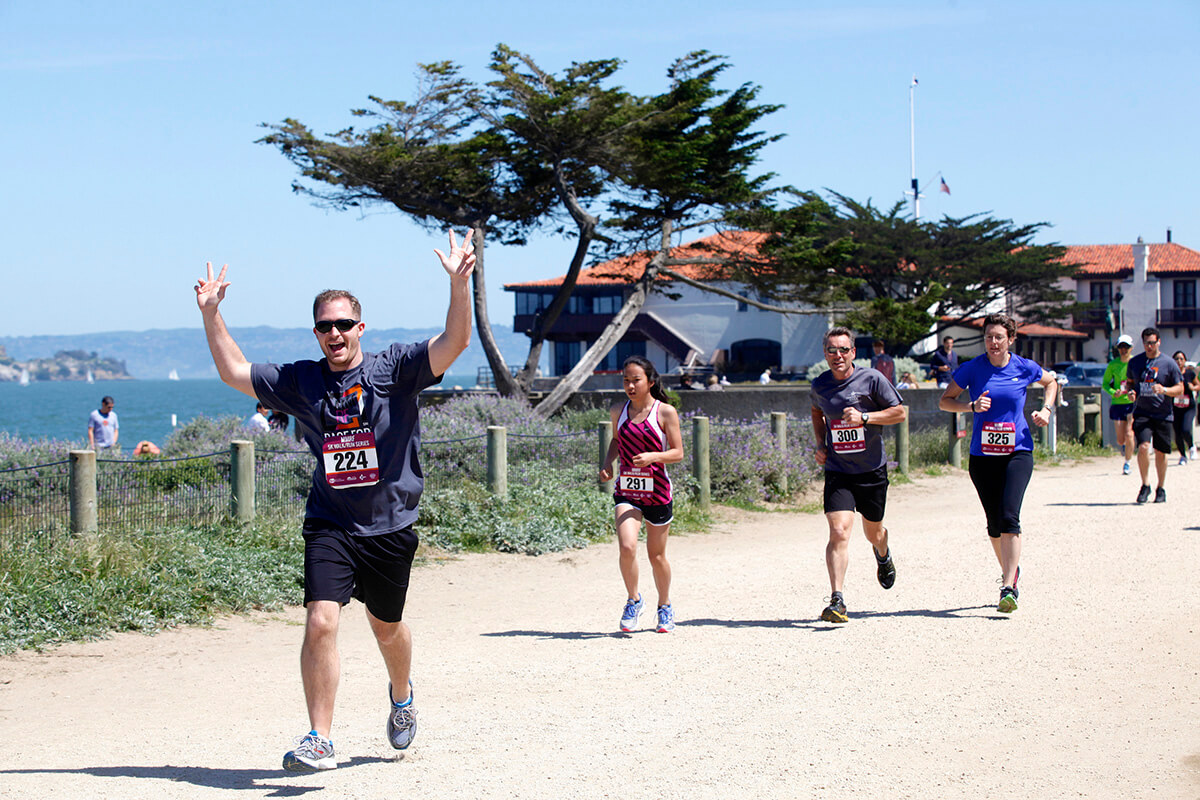 Each year, our sports events team at Conventures plans and manages walks and races in locations across the country. From San Francisco to Philadelphia, each city offers its own set of unique challenges. Here is a look at a few of the many steps we take along the way to get each race successfully to the finish line.
1. Research, research, research
Take nothing for granted from one city to the next. Some may require you to visit before the event to complete the permitting process in person. Others may require overnight security in their parks the night before race day. Still others require certain numbers of port-a-johns by the size of each event. And on top of that, municipal regulations can change from year to year.
We research the process in each city extensively to come up with a plan and schedule for the most efficient way to execute an event. Get used to calling and emailing city departments in far-flung places and asking lots of questions. You'll be glad you did.
2. The storage unit is your savior
The humble storage unit is always key to our remote event planning. We rent one in each city at least a month prior to the event. But keep in mind, many storage facilities will not agree to receive packages for you, so it takes some research to find one near your event site that will. Finding a reliable storage company with staff you trust is extremely important as they will be signing for and safeguarding all your deliveries.
3. Trust your vendors… but tell them exactly what you need, when and where
We ship anything we may need for event day to the storage unit beforehand – tape, box cutters, zip ties, pens, and much, much more. After review at our office, signage and collaterals are shipped ahead as well.
Last-minute orders often need to be shipped directly to the storage unit. To have an order sent directly to the event city without seeing it first takes a lot of trust in your vendors. If they make a mistake, you will not be able to see it until a day or two before the race or walk. To minimize any issues you will need to be in constant contact with your vendors. Make sure to be very clear on what exactly you are ordering; always see proofs; double-check addresses and get tracking information. Sometimes, there's just no room for error. Explain that to your vendors in detail.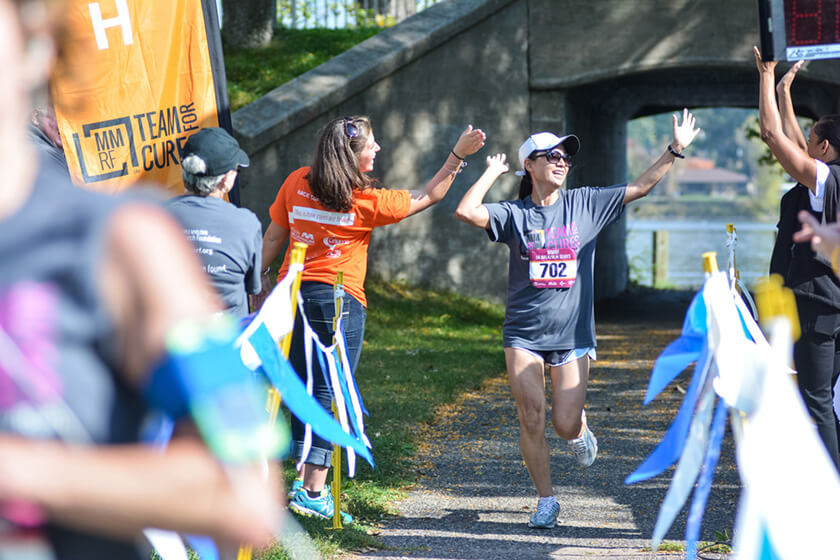 4. Track everything that is shipped out
Before leaving for an event, we double-check shipping records to confirm that everything has been reported as delivered to the storage unit. We know what is supposed to be in each package so if a box were to get lost we know exactly what supplies are missing. We can then re-order and ship if there's time or pack a replacement to bring on the plane with our team. It's not an easy task, say, getting a 2′ x 10′ race banner in your carry-on, but trust me, it can be done.
5. Have a backup plan
The trip to the storage unit is always very informative. This is where you find out if anything is missing and what supplies you may have to go out and buy or rent. You will discover if something is wrong with your collaterals and you need to brainstorm something to replace them. There is no "running back to the office" for a forgotten item when planning a sporting event from a remote location.
To take some of the craziness out of this last-minute situation, again you will want to plan ahead. Research and compile a list of nearby stores and printers that could be helpful in a pinch.