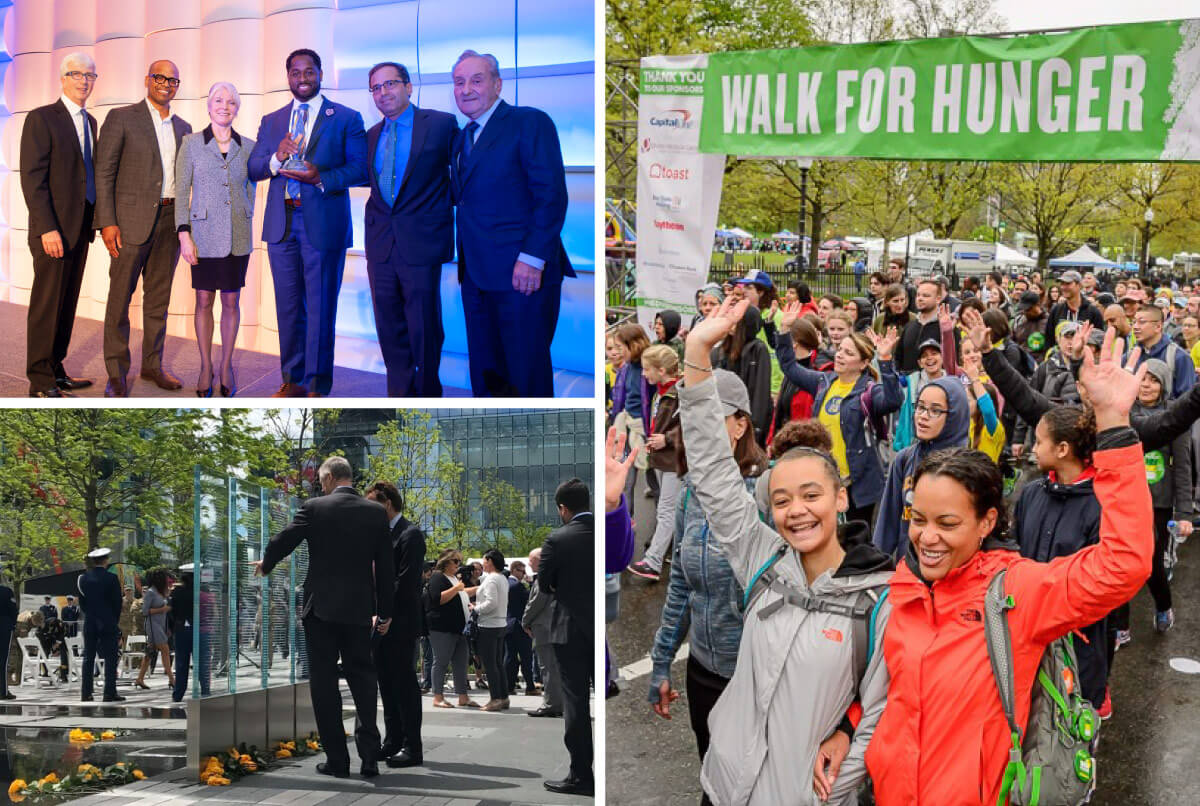 April showers bring May flowers. They also bring a flood of events! Check out what we helped bloom last month.
51st Annual Project Bread Walk for Hunger
On Sunday, May 5, thousands gathered at Boston Common, to raise money at the 51st Walk for Hunger & 5K Run. The annual event helps Project Bread invest in hundreds of anti-hunger programs across Massachusetts. This year's event included the traditional 20-mile route and 5K race, as well as a newly-added three-mile walk, all of which started and finished at Boston Common. The Conventures team managed each detail of the event and the power of the Boston community was on full display.
18th Annual Boston Marine Corps Honor Run
On May 11, more than 1,300 runners took to one of the fastest 5K courses in Boston for the 18th annual Boston Marine Corps Honor Run. With scenic views from Carson Beach, hundreds of military and law enforcement officers mixed into the crowd of pavement pounders on a gorgeous Spring Day. Conventures has been proud to present this event since its inception in 2002.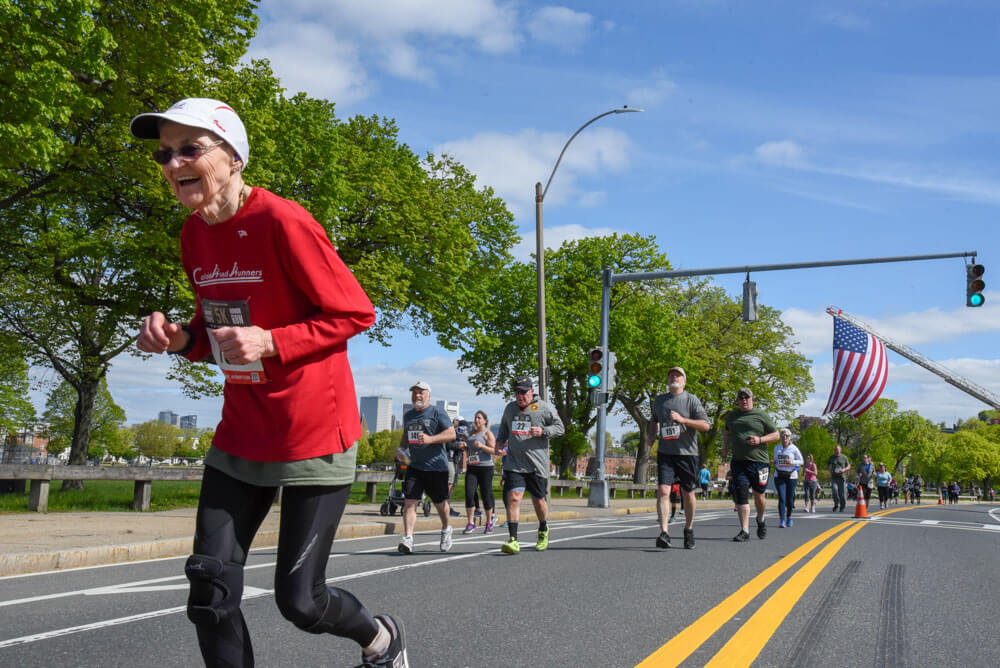 Pedro Martinez took us out to the ball game!
On Sunday, May 5, we helped Baseball Hall of Famer Pedro Martinez and his wife Carolina host a day at the ballpark with their third annual Feast with 45 fundraiser at Fenway Park. The event benefited the Pedro Martinez Foundation, which helps establish programs and centers that invest into the health and well-being of children and families in disadvantaged circumstances.
The Feast with featured great music and food from 30 of Boston's top chefs, and the Conventures team helped check in all event guests to get their experience started off on the right foot.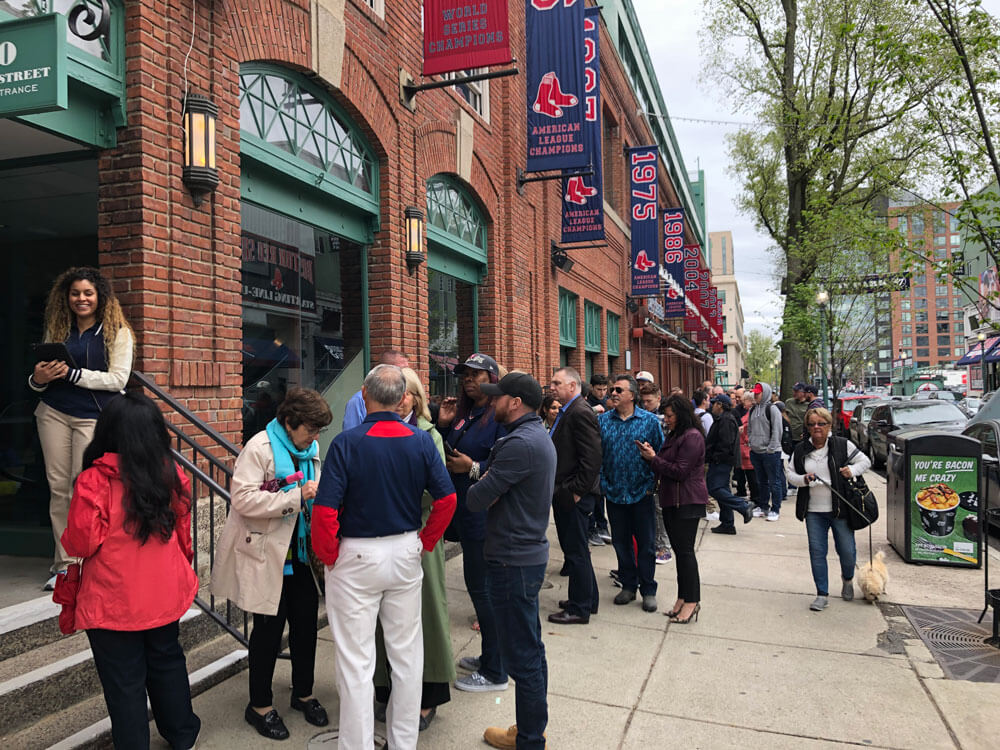 NACD Director of the Year Awards
We enjoyed organizing NACD's annual Director of the Year Awards dinners for its New England and New Jersey Chapters. Calling the shots on décor, timeline, and implementation, we ran the productions at the Seaport Hotel in Boston on Monday, May 6, and the Pleasantdale Chateau in West Orange, NJ on Thursday, May 9.
The NACD is a national non-profit membership organization founded by corporate directors, for corporate directors, with regional chapters around the U.S. The celebrations recognized excellence in leadership among the boards and directors in the New England area, and in the state of New Jersey, respectively.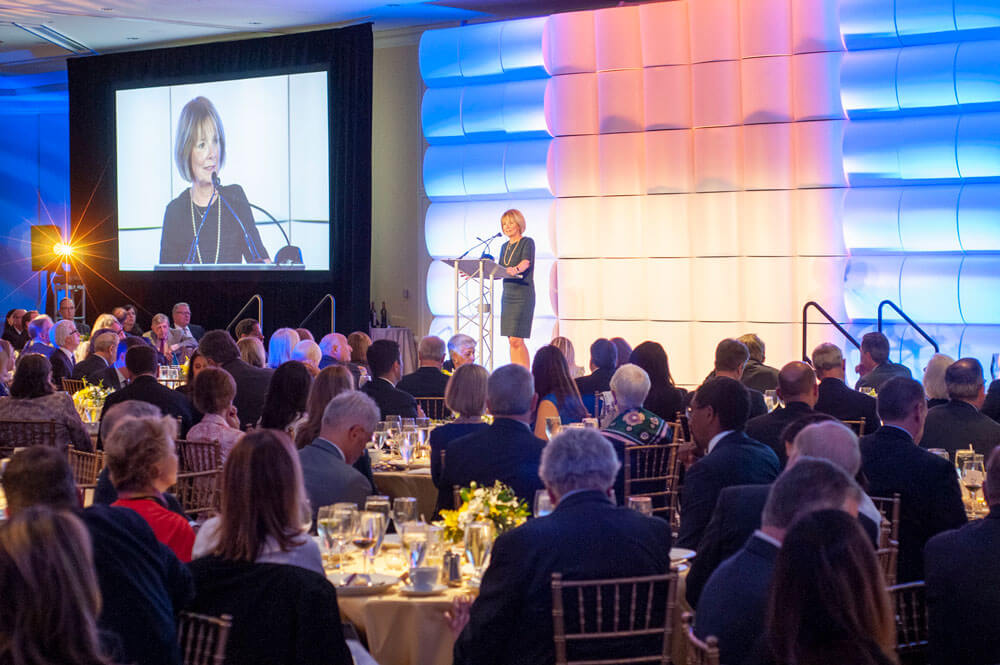 ACLU Massachusetts Bill of Rights Dinner
On Monday, May 13, Conventures helped the American Civil Liberties Union of Massachusetts (ACLU) hold its 38th annual Bill of Rights Dinner at the Westin Copley Place in Boston. The sold-out event featured speeches from Lee Gelernt, the ACLU's lead attorney, and Congresswoman Ayanna Pressley, Representative of Massachusetts' 7th Congressional District. The evening also featured a musical performance from the Resistance Revival Chorus, and the Conventures team organized the production and stage timelines, the registration and guest check-in procedure, and VIP management.