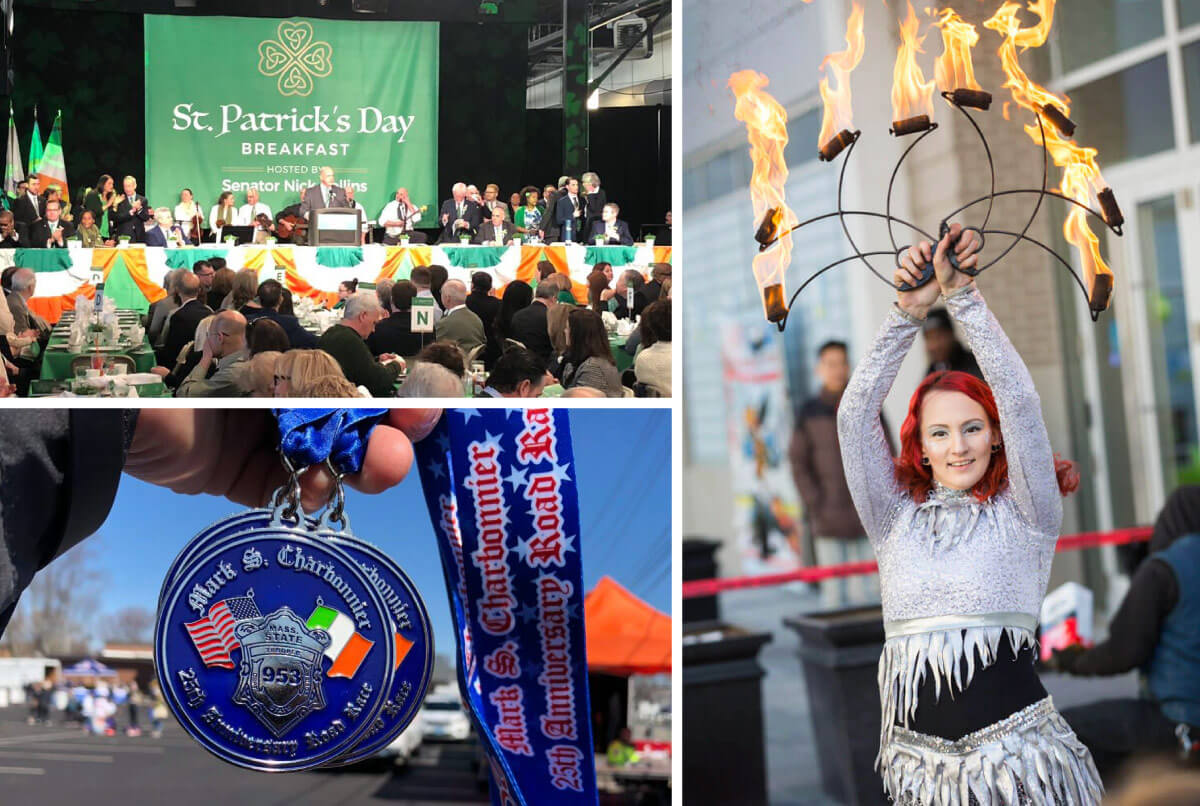 While the snow piles melted and the days got longer, we kept busy through March with four great events, and continual planning for a busy spring.
Activating downtown Worcester
With the creation of Worcester WinterFest, we brought a new event to downtown Worcester's Mercantile Center, and with it, hundreds of visitors who enjoyed family activities through the day. We also featured the Stanley Cup®, which returned to Worcester for the first time in more than 10 years. WinterFest featured hours of live music, ice sculptures, food trucks, and a beer garden. We feel comfortable that we've added a new annual event to the vibrancy of downtown Worcester.
Click here to see more photos.
They write the jokes, we move the folks
Conventures was again clad in green as it helped organize the St. Patrick's Day Breakfast on Sunday, March 17 at Flynn Cruiseport Boston. Our team assisted with the invitation process and venue preparations. On the morning of the breakfast, we dispatched a team of event pros to operate guest check-in and assist with media relations. Hosted by Senator Nick Collins, the guests came from far and wide, and the breakfast was carried live on NECN.
Click here to relive the action.
Bringing it BACK
It was a thrill to bring back Charbo's Run, the five-mile race that for ten years gathered thousands in a run through Dorchester. Named after State Trooper Mark S. Charbonnier who was killed in the line of duty in September 1994, the road race was created in his memory and was held from 1995 to 2004, with thousands of runners raising hundreds of thousands of dollars in memory of Mark's life and legacy. Conventures was pleased to team up with friends and family of Trooper Charbonnier to bring the race back to Dorchester on the 25th anniversary of its first running. More than 2,400 runners took to the streets, with many of them celebrating afterwards on a sunny afternoon.
Click here to check out Channel 7's coverage of the race.