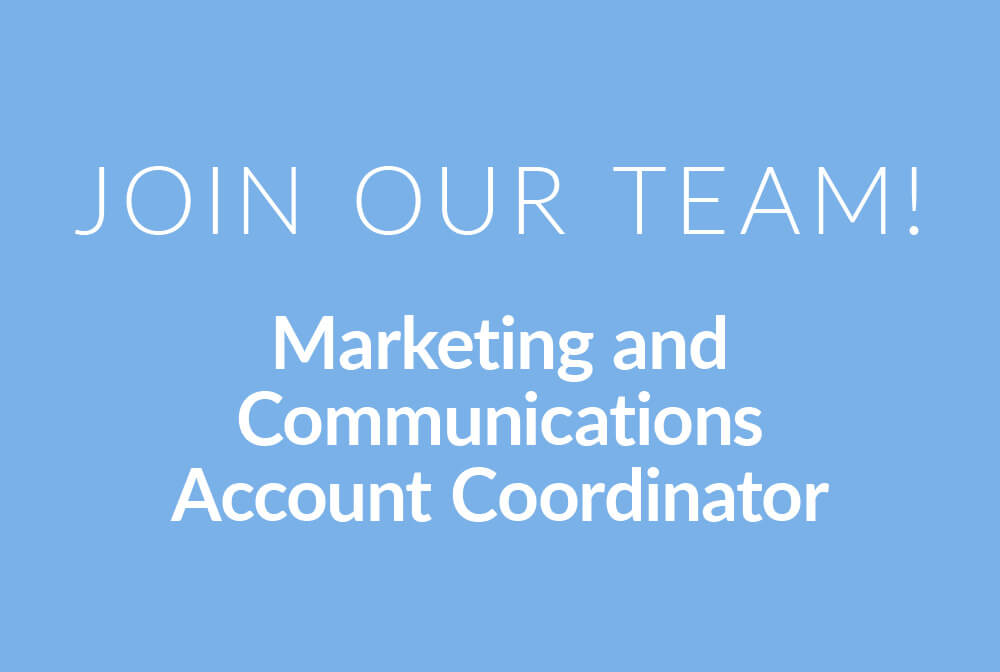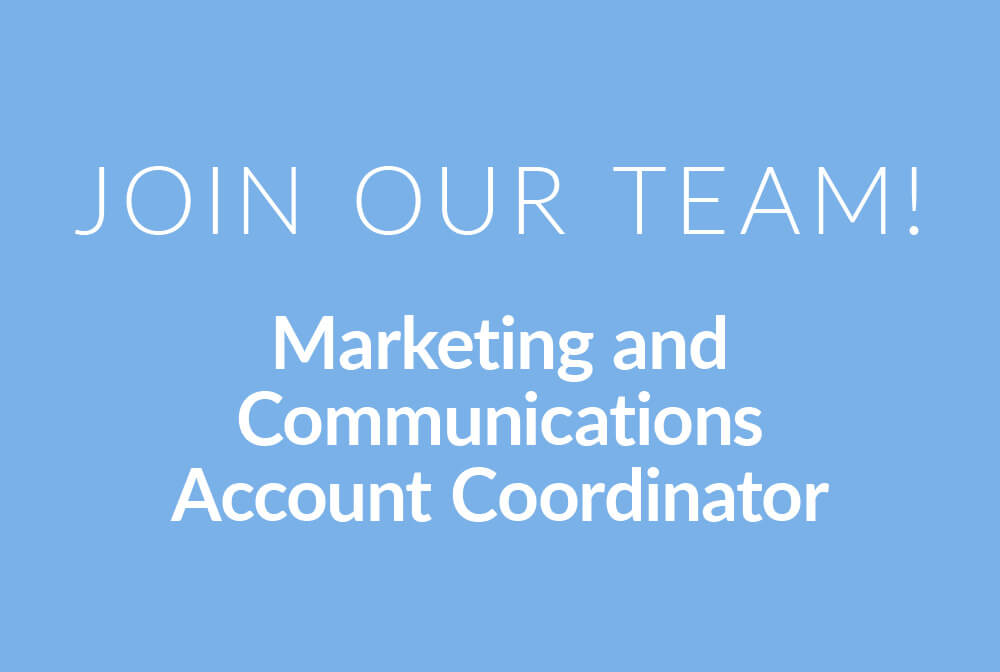 Marketing and Communications Account Coordinator
Start Date: Immediate
Location: Conventures, Inc. 88 Black Falcon Avenue, Suite 202, Boston, MA 02210
Level: 2+ Years of relevant experience
Reports Directly To: Director of Marketing and Communications
Job Description: As a member of the Marketing and Communications team, this all-star will create content for an array of media, work with photography, video, copywriting, and graphic design to curate campaigns for both Conventures and its clients. The candidate will be a social media expert, familiar with the latest trends, and capable of pitching press releases, managing media, compiling media reports, administer advertising campaigns, manage email marketing software, create sponsorship and event marketing materials, and to help with overall media and marketing management tasks surrounding live special events.
Event management a plus, strong organizational skills, multi-tasking ability, and team-first attitude a must. Must be a strong writer. Agency experience is a plus.
The ideal candidate will have a strong sense of purpose, responsibility, ambition, and fun.
Major responsibilities include:
Writing social media content and email marketing content for Conventures and its clients across all channels.
Writing blog copy content for Conventures and is clients.
Guide the social media strategy for Conventures and its clients.
Assist with sponsorship account management for event sponsors.
Create and strategize on public relations plans, outreach, and delivery.
Assist with general media, sponsor, and/or guest relations at live events.
Administer and manage multi-channel marketing campaigns for Conventures and for clients
Performs other duties as assigned.
Required Qualifications:
Fantastic writing ability.
Technical and logistical experience with events; experience in athletics and entertainment desirable but not essential.
Experience with a creative agency is desirable but not required.
Experience with email marketing software is required.
Experience in managing targeted social media campaigns is required.
Strong personal and communicative skills.
Ability to think quickly, analytically, and decisively.
Ability to assist the working media in person or via email.
Off-the-charts creativity.
Excellent relationship building skills. Work as a team player.
Ability to work collaboratively with fellow employees and key consultants.
Must be able to work in the Boston office full-time (this is not a remote work opportunity).
Interested and qualified candidates should send a cover letter and job-specific resume to careers@conventures.com. Qualified candidates will be contacted for further information. Conventures  is an equal opportunity employer that does not discriminate based on age, gender or religious affiliation.