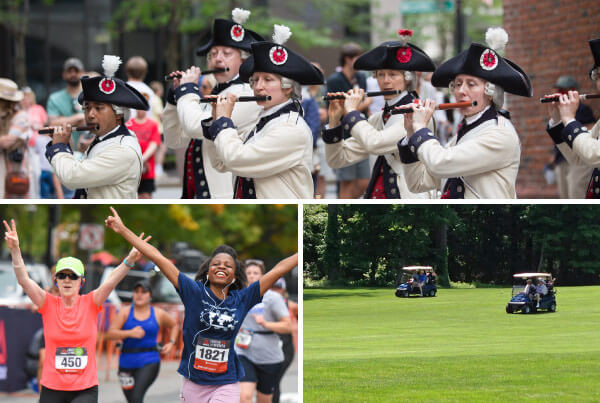 By the time our umbrellas have dried off we were pulling them out again for another summer rainstorm. But, we've been able to fit a few events in between the raindrops as the energy and people return to Boston. Harborfest helped the City of Boston celebrate America's 245th birthday, and registration is live for our 45th Boston 10K for Women—now with a new sponsor.
Boston Harborfest
Boston Harborfest made its triumphant return for its 39th celebration from July 1 to 4 in Downtown Boston. From fireworks to cupcakes, the event engaged visitors and Bostonians of all ages with free programming across historic sites throughout the city. The weekend began with a bang at Harborfest's Kick-Off with remarks from Boston Mayor Kim Janey and Captain Wesley Hester, Chief Response, First Coast Guard District, and others. The 500 cupcakes and huge celebratory cake, courtesy of Montilio's Baking Company and Eastern Bank, were gone in a flash. Despite some patches of rain, the majority of Harborfest's events and performances carried on as scheduled, and indoor programming filled historic sites around the city. Harborfest's July 3 fireworks, sponsored by People's United Bank, pushed through a bit of rain to light up the night sky over Boston Harbor. On July 4, more than 100,000 people came to enjoy the City of Boston's 245th Independence Day Celebration, which included a short parade and the traditional reading of the Declaration of Independence. After a year off in 2020, we have surely built a great momentum for the 40th Boston Harborfest in 2022.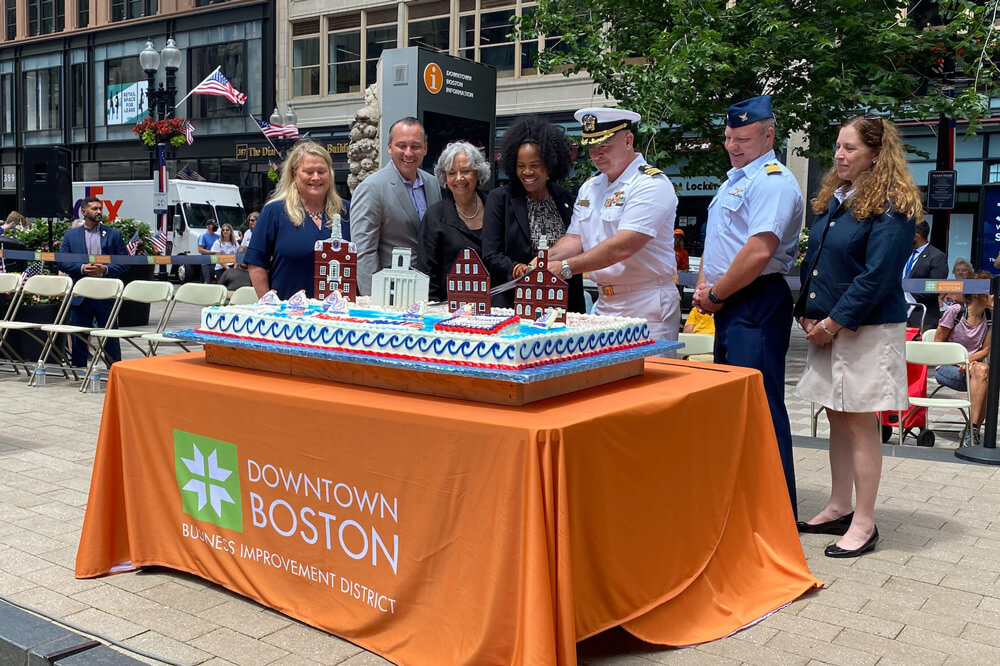 Off and running with the Boston 10K for Women
Registration for the 45th running of the Boston 10K for Women is now open! Held on Saturday, October 16, registration for the 10K is $50 and the Kids Fun Run is free. Conventures has served as the event organizers for this autumn classic every year since 1977. Earlier this year, we were pleased to announce our new presenting sponsorship with REI, and also our official footwear and apparel partner PUMA. Both REI and PUMA will be featuring activations before and during the race, and we'll announce more added programming in the weeks ahead. Welcome REI and PUMA!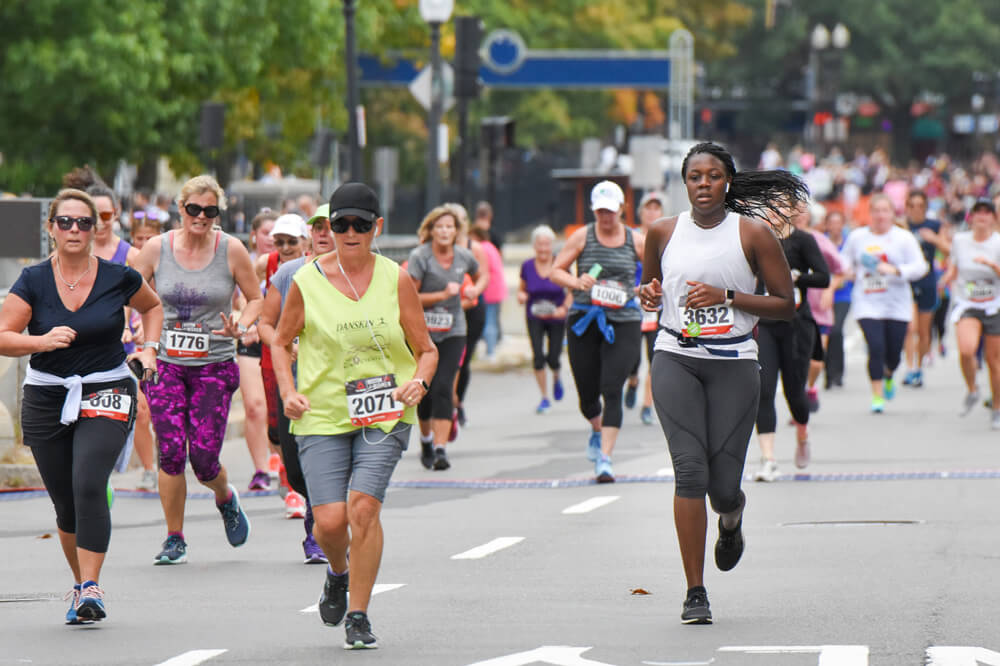 No bad shots
On Monday, June 14, we managed all event logistics for The Adopt-A-Student Foundation Annual Golf Tournament at the Salem Country Club. The funds raised at this event support scholarship assistance for the students at Cathedral High School (CHS), who impress us at every turn. Fundraising for Cathedral is crucial- in 2004, it became an independent private school and funding from the Archdiocese was stopped. The Adopt-A-Student Foundation and its fundraising events help ensure that no student is turned away from Cathedral due to lack of means. This event was perfect for golf lovers and more importantly a vehicle for philanthropy that helped ensure the continued success of CHS students.