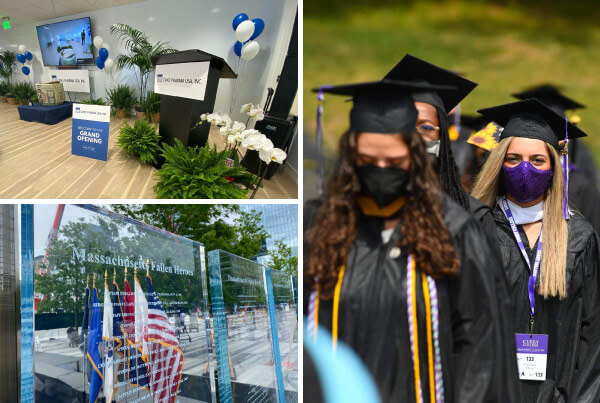 Just as the flowers of the spring poke their way into the sunlight, so too are in-person events returning to our schedules and way-of-life. A regular drumbeat of events have kept us busy here in Boston for the past few months, and the tempo increases as summer approaches.
Two commencements are better than one
This May, Curry College celebrated the graduating classes of both 2020 and 2021 in a commencement double-header. These ceremonies met all state COVID-19 requirements to deliver the special moment that Curry's students deserved. The Conventures crew implemented an array of parking, pedestrian, in-stadium, and on-stage protocols that kept the graduates and their guests safe and ready to celebrate.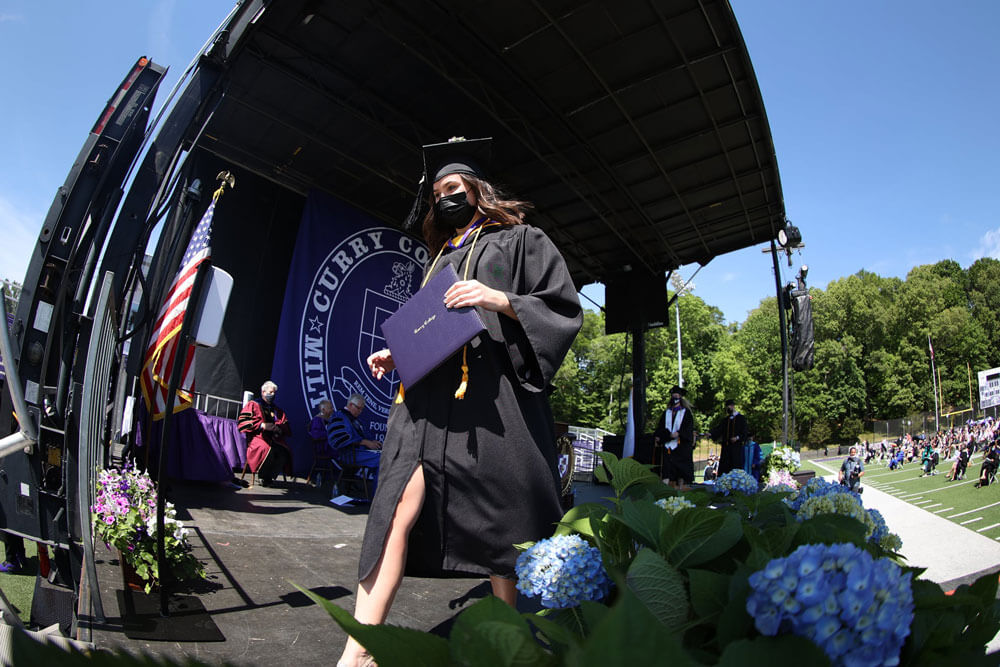 Memorial rededication
We wrapped up the month of May with the annual rededication of the Massachusetts Fallen Heroes Memorial in the Seaport on Friday of Memorial Day weekend. During this touching ceremony, there were several impactful speakers who honored the men and women who have served our country.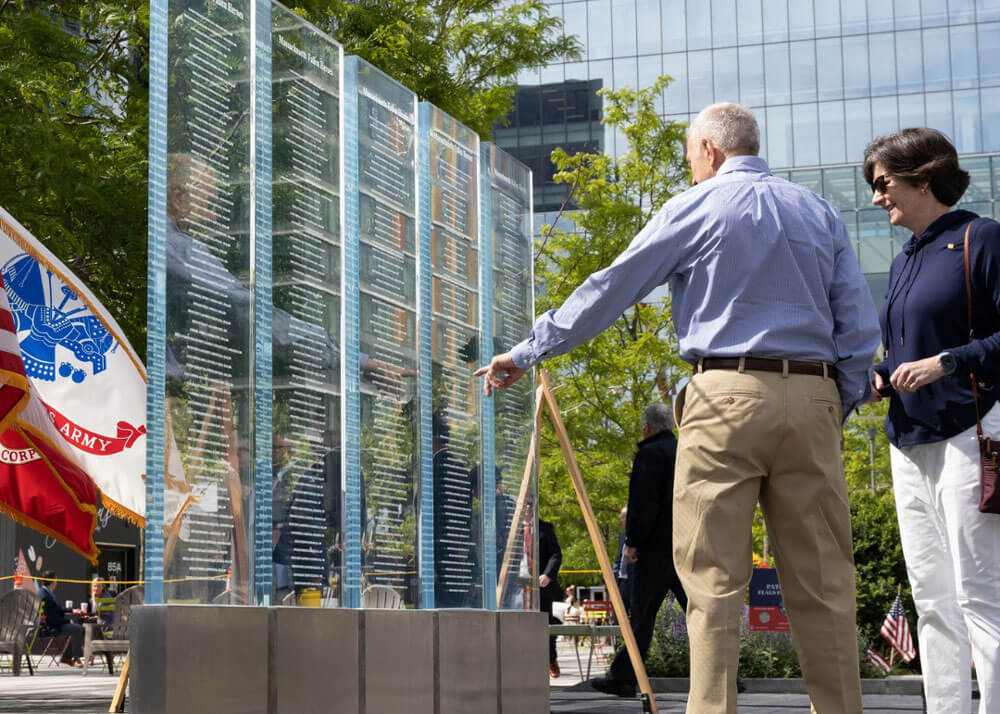 Shiny snips and flashy snaps
In April, we were excited to help welcome Japanese pharmaceutical company Ono Pharma USA to Kendall Square! A traditional Japanese ribbon cutting ceremony and photo opportunity were held in its new Cambridge office. This hybrid event featured spaced out employees raising a glass of sake, and employees from Japan video conferenced into the celebration. Welcome to Cambridge, Ono Pharma!