Meet Conventures! Part of an ongoing blog series to introduce you to all the great people who make up our team. We hope you enjoy this opportunity to get to know us a bit better.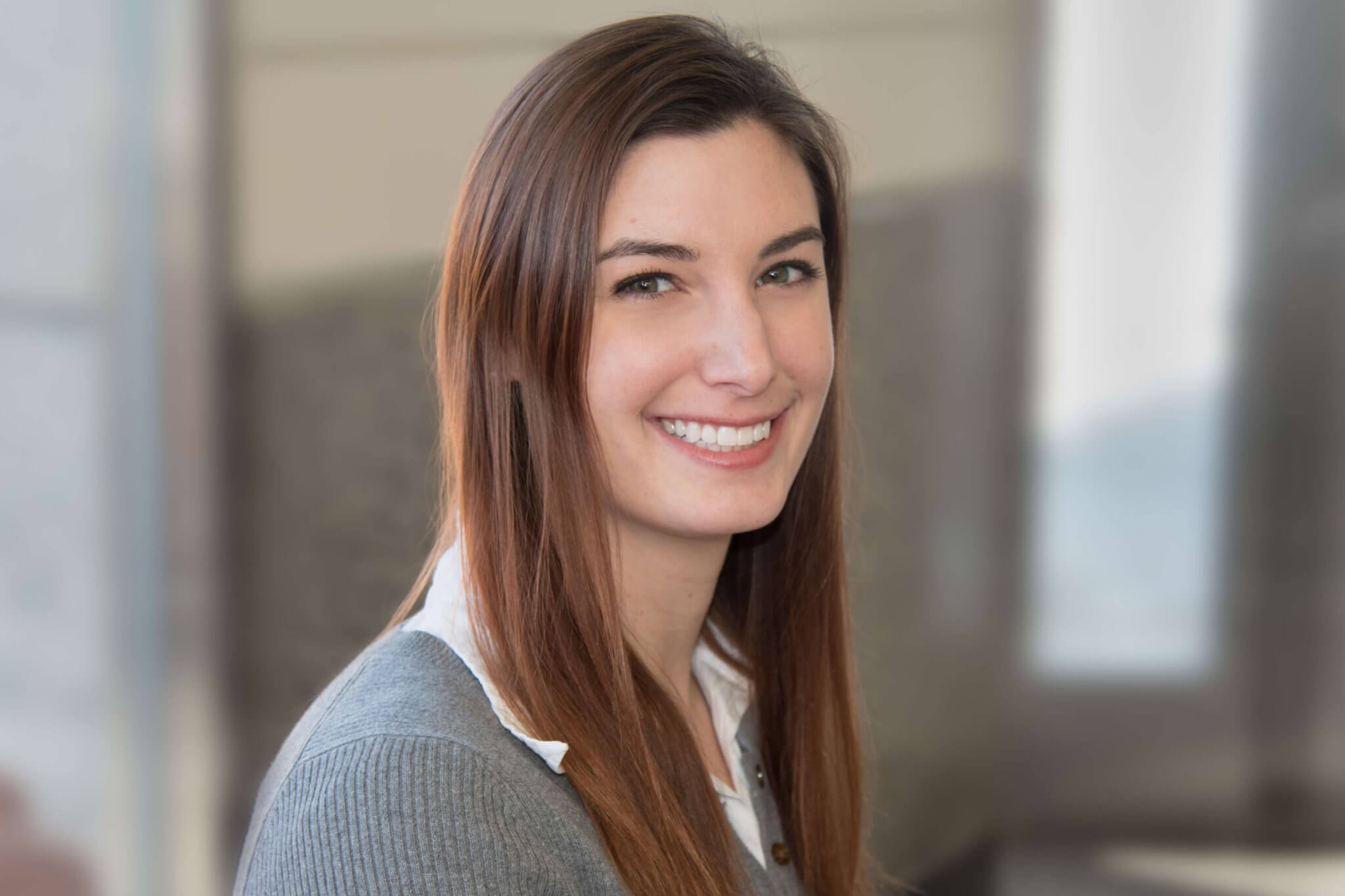 Hanna Demirjian
Assistant Account Coordinator
When did you start working here? And B.C. (Before Conventures) — work, school?
I started at Conventures as an intern in September of 2015 just after graduating from Emerson with my Master's in Communications studying PR and confrontation. Before Conventures, I worked for a financial advising firm in Needham doing web work and graphic design.
Best piece of advice you've ever been given or a quote you live by?
It's gotta be their idea. Everyone is more willing to make their own dreams the reality, so as long as you can help someone get to the best decision with their interests being in the forefront of your pitch, then you're more likely to get approval. It doesn't matter how much experience you have, if everyone's not on board, it's not going to work.
Most important skill you've learned working at Conventures?
Patience!
What's your number-one, must-have item at all events?
Patience!
Proudest moment working at Conventures?
First Night First Day was definitely my proudest moment with Conventures so far. It was the first project I got to see through from the beginning and help with the creative planning and logistics. This was such a big event that got so much positive feedback that I can't wait to make it even better for the upcoming year!
If you could work at any major event in the world, which one would you choose and why?
The Super Bowl. I know so much goes into the planning and security, making sure everyone in attendance is well behaved and has a great time while staying safe. It must be a monster of a project, but I bet it gives a great sense of accomplishment every year to every person on that team. Go Pats!
Favorite book, movie and food
Ender's Game, Avengers and cookie dough. No, Mac n Cheese. No, cookie dough.
Friends are visiting Boston for the first time. Where do you take them?
All the typical places: The North End for some Italian and pastries, Harvard, Top of the Hub, Boston Common, and, of course, Redbones out in Davis Square. Who doesn't love some good BBQ?
Invisibility or time-travel? If time-travel, tell us your first stop.
Time travel for sure. The Doctor usually picks the best places, but if I chose I would have to say a long time ago in a galaxy far, far away.
Hobbies?
Softball, food tastings, concerts and college football–ROLL TIDE!
Dogs, cats or other?
Neither. None. I'm all set.
And finally, give us one of your psych-up songs … please.
"I Love This Life" by LOCASH